Hello, just a quick note to say thanks to everyone who attended the AWS user group meetup last night, was a pleasure to talk to many of you afterwards. As promised, here are the slides for my talk from last night.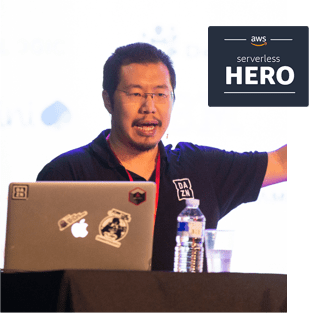 Yan Cui
I'm an AWS Serverless Hero and the author of Production-Ready Serverless. I have run production workload at scale in AWS for nearly 10 years and I have been an architect or principal engineer with a variety of industries ranging from banking, e-commerce, sports streaming to mobile gaming. I currently work as an independent consultant focused on AWS and serverless.
You can contact me via Email, Twitter and LinkedIn.
---


Come learn about operational BEST PRACTICES for AWS Lambda: CI/CD, testing & debugging functions locally, logging, monitoring, distributed tracing, canary deployments, config management, authentication & authorization, VPC, security, error handling, and more.
---
Further reading
Here is a complete list of all my posts on serverless and AWS Lambda. In the meantime, here are a few of my most popular blog posts.