You can become a serverless blackbelt. Enrol to my 4-week online workshop Production-Ready Serverless and gain hands-on experience building something from scratch using serverless technologies. At the end of the workshop, you should have a broader view of the challenges you will face as your serverless architecture matures and expands. You should also have a firm grasp on when serverless is a good fit for your system as well as common pitfalls you need to avoid. Sign up now and get 15% discount with the code yanprs15!

You may not realise that you can write AWS Lambda functions in a recursive manner to perform long-running tasks. Here's two tips to help you do it right.
AWS Lambda limits the maximum execution time of a single invocation to 5 minutes. Whilst this limit might be raised in the future, it's likely that you'll still have to consider timeouts for any long-running tasks. For this reason, I personally think it's a good thing that the current limit is too low for many long running tasks?—?it forces you to consider edge cases early and avoid the trap of thinking "it should be long enough to do X" without considering possible failure modes.
Instead, you should write Lambda functions that perform long-running tasks as recursive functions?—?eg. processing a large S3 file.
Here's 2 tips to help you do it right.
use context.getRemainingTimeInMillis()
When your function is invoked, the context object allows you to find out how much time is left in the current invocation.
Suppose you have an expensive task that can be broken into small tasks that can be processed in batches. At the end of each batch, use context.getRemainingTimeInMillis() to check if there's still enough time to keep processing. Otherwise, recurse and pass along the current position so the next invocation can continue from where it left off.
use local state for optimization
Whilst Lambda functions are ephemeral by design, containers are still reused for optimization which means you can still leverage in-memory states that are persisted through invocations.
You should use this opportunity to avoid loading the same data on each recursion?—?eg. you could be processing a large S3 file and it's more efficient (and cheaper) to cache the content of the S3 file.
I notice that AWS has also updated their Lambda best practices page to advise you to take advantage of container reuse:

However, as Lambda can recycle the container between recursions, it's possible for you to lose the cached state from one invocation to another. Therefore, you shouldn't assume the cached state to always be available during a recursion, and always check if there's cached state first.
Also, when dealing with S3 objects, you need to protect yourself against content changes?—?ie. S3 object is replaced, but container instance is still reused so the cache data is still available. When you call S3's GetObject operation, you should set the optional If-None-Match parameter with the ETag of the cached data.

Here's how you can apply this technique.
Have a look at this example Lambda function that recursively processes a S3 file, using the approach outlined in this post.
Subscribe to my newsletter
---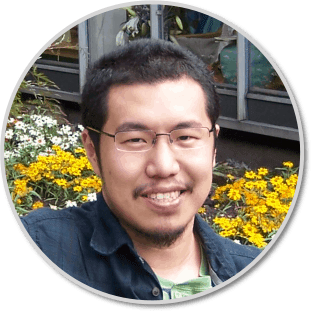 Hi, I'm Yan. I'm an AWS Serverless Hero and I help companies go faster for less by adopting serverless technologies successfully.
Are you struggling with serverless or need guidance on best practices? Do you want someone to review your architecture and help you avoid costly mistakes down the line? Whatever the case, I'm here to help.
---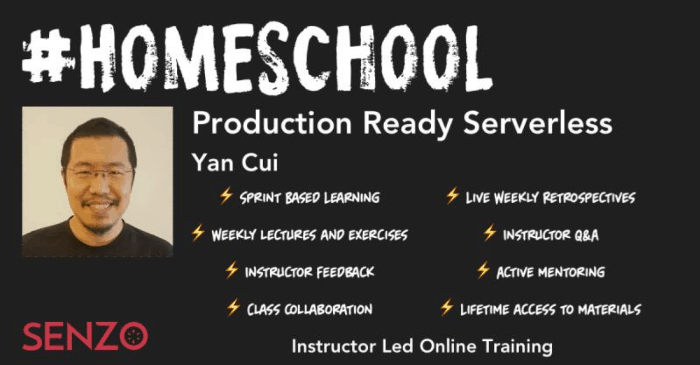 Skill up your serverless game with this hands-on workshop.
My 4-week Production-Ready Serverless online workshop is back!
This course takes you through building a production-ready serverless web application from testing, deployment, security, all the way through to observability. The motivation for this course is to give you hands-on experience building something with serverless technologies while giving you a broader view of the challenges you will face as the architecture matures and expands.
We will start at the basics and give you a firm introduction to Lambda and all the relevant concepts and service features (including the latest announcements in 2020). And then gradually ramping up and cover a wide array of topics such as API security, testing strategies, CI/CD, secret management, and operational best practices for monitoring and troubleshooting.
If you enrol now you can also get 15% OFF with the promo code "yanprs15".
---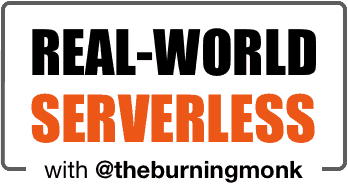 Check out my new podcast Real-World Serverless where I talk with engineers who are building amazing things with serverless technologies and discuss the real-world use cases and challenges they face. If you're interested in what people are actually doing with serverless and what it's really like to be working with serverless day-to-day, then this is the podcast for you.
---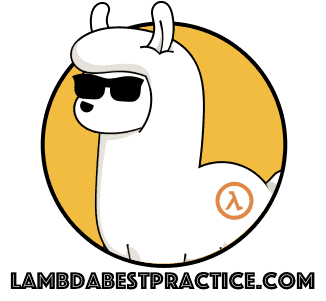 Check out my new course, Learn you some Lambda best practice for great good! In this course, you will learn best practices for working with AWS Lambda in terms of performance, cost, security, scalability, resilience and observability. We will also cover latest features from re:Invent 2019 such as Provisioned Concurrency and Lambda Destinations. Enrol now and start learning!
---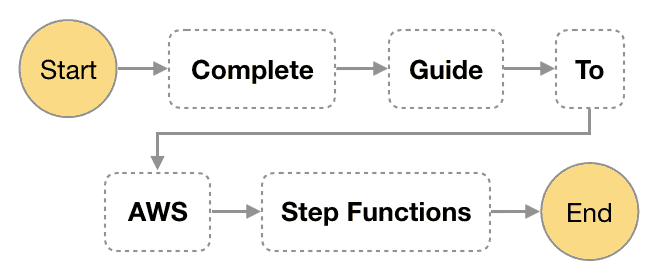 Check out my video course, Complete Guide to AWS Step Functions. In this course, we'll cover everything you need to know to use AWS Step Functions service effectively. There is something for everyone from beginners to more advanced users looking for design patterns and best practices. Enrol now and start learning!
---
Further reading
Here is a complete list of all my posts on serverless and AWS Lambda. In the meantime, here are a few of my most popular blog posts.