Threats to the secu­ri­ty of our server­less appli­ca­tions take many forms, some are the same old foes we have faced before; some are new; and some have tak­en on new forms in the server­less world.
As we adopt the server­less par­a­digm for build­ing cloud-host­ed appli­ca­tions, we del­e­gate even more of the oper­a­tional respon­si­bil­i­ties to our cloud providers. When you build a server­less archi­tec­ture around AWS Lamb­da you no longer have to con­fig­ure AMIs, patch the OS, and install dae­mons to col­lect and dis­trib­ute logs and met­rics for your appli­ca­tion. AWS takes care all of that for you.
What does this mean for the Shared Respon­si­bil­i­ty Mod­el that has long been the cor­ner­stone of secu­ri­ty in the AWS cloud?
Protection from attacks against the OS
AWS takes over the respon­si­bil­i­ty for main­tain­ing the host OS as part of their core com­pe­ten­cy. Hence alle­vi­at­ing you from the rig­or­ous task of apply­ing all the lat­est secu­ri­ty patch­es — some­thing most of us just don't do a good enough job of as it's not our pri­ma­ry focus.
In doing so, it pro­tects us from attacks against known vul­ner­a­bil­i­ties in the OS and pre­vents attacks such as Wan­naCry.
Also, by remov­ing long lived servers from the pic­ture we also removed the threats posed by com­pro­mised servers that live in our envi­ron­ment for a long time.
How­ev­er, it is still our respon­si­bil­i­ty to patch our appli­ca­tion and address vul­ner­a­bil­i­ties that exist in our code and our depen­den­cies.
OWASP top 10 is still as relevant as ever
A glance at the OWASP top 10 list for 2017 shows us some famil­iar threats — Injec­tion, Cross-Site Script­ing, Sen­si­tive Data Expo­sure, and so on.
A9 — Components with Known Vulnerabilities
When the folks at Snyk looked at a dataset of 1792 data breach­es in 2016 they found that 12 of the top 50 data breach­es were caused by appli­ca­tions using com­po­nents with known vul­ner­a­bil­i­ties.
Fur­ther­more, 77% of the top 5000 URLs from Alexa include at least one vul­ner­a­ble library. This is less sur­pris­ing than it first sound when you con­sid­er that some of the most pop­u­lar front-end js frame­works — eg. jquery, Angu­lar and React — all had known vul­ner­a­bil­i­ties. It high­lights the need to con­tin­u­ous­ly update and patch your depen­den­cies.
How­ev­er, unlike OS patch­es which are stand­alone, trust­ed and easy to apply, secu­ri­ty updates to these 3rd par­ty depen­den­cies are usu­al­ly bun­dled with fea­ture and API changes that need to be inte­grat­ed and test­ed. It makes our life as devel­op­ers dif­fi­cult and it's yet anoth­er thing we got­ta do when we're work­ing over­time to ship new fea­tures.
And then there's the mat­ter of tran­sient depen­den­cies, and boy there are so many of them… If these tran­sient depen­den­cies have vul­ner­a­bil­i­ties then you too are vul­ner­a­ble through your direct depen­den­cies.
Find­ing vul­ner­a­bil­i­ties in our depen­den­cies is hard work and requires con­stant dili­gence, which is why ser­vices such as Snyk is so use­ful. It even comes with a built-in inte­gra­tion with Lamb­da too!
Attacks against NPM publishers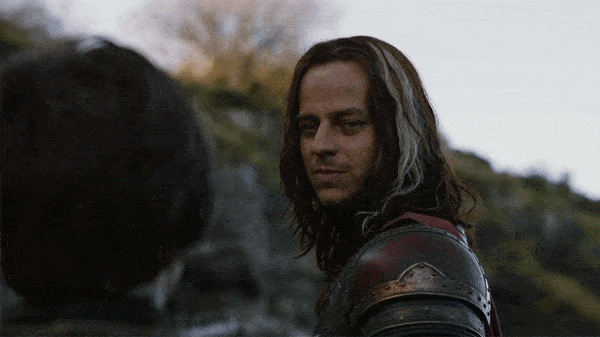 Just a few weeks ago, a secu­ri­ty boun­ty hunter post­ed this amaz­ing thread on how he man­aged to gain direct push rights to 14% of NPM pack­ages. The list of affect­ed pack­ages include some big names too: debug, request, react, co, express, moment, gulp, mongoose, mysql, bower, browserify, electron, jasmine, cheerio, modernizr, redux and many more. In total, these pack­ages account for 20% of the total num­ber of month­ly down­loads from NPM.
Let that sink in for a moment.
Did he use high­ly sophis­ti­cat­ed meth­ods to cir­cum­vent NPM's secu­ri­ty?
Nope, it was a com­bi­na­tion of brute force and using known account & cre­den­tial leaks from a num­ber of sources includ­ing Github. In oth­er words, any­one could have pulled these off with very lit­tle research.
It's hard not to feel let down by these pack­age authors when so many dis­play such a cav­a­lier atti­tude towards secur­ing access to their NPM accounts. I feel my trust in these 3rd par­ty depen­den­cies have been betrayed.
662 users had pass­word «123456», 174 — «123», 124 — «password».
1409 users (1%) used their user­name as their pass­word, in its orig­i­nal form, with­out any mod­i­fi­ca­tions.
11% of users reused their leaked pass­words: 10.6% — direct­ly, and 0.7% — with very minor mod­i­fi­ca­tions.
As I demon­strat­ed in my recent talk on Server­less secu­ri­ty, one can eas­i­ly steal tem­po­rary AWS cre­den­tials from affect­ed Lamb­da func­tions (or EC2-host­ed Node.js appli­ca­tions) with a few lines of code.
Imag­ine then, a sce­nario where an attack­er had man­aged to gain push rights to 14% of all NPM pack­ages. He could pub­lish a patch update to all these pack­ages and steal AWS cre­den­tials at a mas­sive scale.
The stakes are high and it's quite pos­si­bly the biggest secu­ri­ty threat we face in the server­less world; and it's equal­ly threat­en­ing to appli­ca­tions host­ed in con­tain­ers or VMs.
The prob­lems and risks with pack­age man­age­ment is not spe­cif­ic to the Node.js ecosys­tem. I have spent most of my career work­ing with .Net tech­nolo­gies and am now work­ing with Scala at Space Ape Games, pack­age man­age­ment has been a chal­lenge every­where. Whether or not you're talk­ing about Nuget or Maven, or what­ev­er pack­age repos­i­to­ry, you're always at risk if the authors of your depen­den­cies do not exer­cise the same due dili­gence to secure their accounts as they would their own appli­ca­tions.
Or, per­haps they do…
A1 — Injection
&

A3 — XSS

SQL injec­tion and oth­er forms of injec­tion attacks are still pos­si­ble in the server­less world, as are cross-site script­ing attacks.

Even if you're using NoSQL data­bas­es you might not be exempt from injec­tion attacks either. Mon­goDB for instance, expos­es a num­ber of attack vec­tors through its query APIs.

Arguably DynamoDB's API makes it hard (at least I haven't heard of a way yet) for an attack­er to orches­trate an injec­tion attack, but you're still open to oth­er forms of exploits — eg. XSS, and leaked cre­den­tials which grants attack­er access to DynamoDB tables.

Nonethe­less, you should always san­i­tize user inputs, as well as the out­put from your Lamb­da func­tions.
A6 — Sensitive Data Exposure
Along with servers, web frame­works also dis­ap­peared when one migrates to the server­less par­a­digm. These web frame­works have served us well for many years, but they also hand­ed us a loaded gun we can shot our­selves in the foot with.
As Troy Hunt demon­strat­ed at a recent talk at the LDNUG, we can acci­den­tal­ly expose all kinds of sen­si­tive data by acci­den­tal­ly leav­ing direc­to­ry list­ing options ON. From web.config con­tain­ing cre­den­tials (at 35:28) to SQL back­ups files (at 1:17:28)!
With API Gate­way and Lamb­da, acci­den­tal expo­sures like this become very unlike­ly — direc­to­ry list­ing is a "fea­ture" you'd have to imple­ment your­self. It forces you to make very con­scious deci­sions about when to sup­port direc­to­ry list­ing and the answer is prob­a­bly nev­er.
IAM
If your Lamb­da func­tions are com­pro­mised, then the next line of defence is to restrict what these com­pro­mised func­tions can do.
This is why you need to apply the Least Priv­i­lege Prin­ci­ple when con­fig­ur­ing Lamb­da per­mis­sions.
In the Serverless frame­work, the default behav­iour is to use the same IAM role for all func­tions in the ser­vice.
How­ev­er, the serverless.yml spec allows you to spec­i­fy a dif­fer­ent IAM role per func­tion. Although as you can see from the exam­ples it involves a lot more devel­op­ment effort and (from my expe­ri­ence) adds enough fric­tion that almost no one does this…
IAM policy not versioned with Lambda
A short­com­ing with the cur­rent Lamb­da + IAM con­fig­u­ra­tion is that IAM poli­cies are not ver­sioned along with the Lamb­da func­tion.
In the sce­nario where you have mul­ti­ple ver­sions of the same func­tion in active use (per­haps with dif­fer­ent alias­es), then it becomes prob­lem­at­ic to add or remove per­mis­sions:
adding a new per­mis­sion to a new ver­sion of the func­tion allows old ver­sions of the func­tion addi­tion­al access that they don't require (and pos­es a vul­ner­a­bil­i­ty)
remov­ing an exist­ing per­mis­sion from a new ver­sion of the func­tion can break old ver­sions of the func­tion that still require that per­mis­sion
Since the 1.0 release of the Serverless frame­work this has become less a prob­lem as it no longer use alias­es for stages — instead, each stage is deployed as a sep­a­rate func­tion, eg.
service-function-dev
service-function-staging
service-function-prod
which means it's far less like­ly that you'll need to have mul­ti­ple ver­sions of the same func­tion in active use.
I also found (from per­son­al expe­ri­ence) account lev­el iso­la­tion can help mit­i­gate the prob­lems of adding/removing per­mis­sions, and cru­cial­ly, the iso­la­tion also helps com­part­men­talise secu­ri­ty breach­es — eg. a com­pro­mised func­tion run­ning in a non-pro­duc­tion account can­not be used to cause harm in the pro­duc­tion account and impact your users.
Delete unused functions
One of the ben­e­fits of the server­less par­a­digm is that you don't pay for func­tions when they're not used.
The flip side of this prop­er­ty is that you have less need to remove unused func­tions since they don't show up on your bill. How­ev­er, these func­tions still exist as attack sur­face, even more so than active­ly used func­tions because they're less like­ly to be updat­ed and patched. Over time, these unused func­tions can become a hotbed for com­po­nents with known vul­ner­a­bil­i­ties that attack­ers can exploit.
Lambda's doc­u­men­ta­tions also cites this as one of the best prac­tices.
Delete old Lamb­da func­tions that you are no longer using.
The changing face of DoS attacks
With AWS Lamb­da you are far more like­ly to scale your way out of a DoS attack. How­ev­er, scal­ing your server­less archi­tec­ture aggres­sive­ly to fight a DoS attack with brute force has a sig­nif­i­cant cost impli­ca­tion.
No won­der peo­ple start­ed call­ing DoS attacks against server­less appli­ca­tions Denial of Wal­let (DoW) attacks!
"But you can just throt­tle the no. of con­cur­rent invo­ca­tions, right?"
Sure, and you end up with a DoS prob­lem instead… it's a lose-lose sit­u­a­tion.
AWS recent­ly intro­duced AWS Shield but at the time of writ­ing the pay­ment pro­tec­tion (only if you pay a month­ly flat fee for AWS Shield Advanced) does not cov­er Lamb­da costs incurred dur­ing a DoS attack.
Also, Lamb­da has an at-least-once invo­ca­tion pol­i­cy. Accord­ing to the folks at Sun­Gard, this can result in up to 3 (suc­cess­ful) invo­ca­tions. From the arti­cle, the report­ed rate of mul­ti­ple invo­ca­tions is extreme­ly low — 0.02% — but one won­ders if the rate is tied to the load and might man­i­fest itself at a much high­er rate dur­ing a DoS attack.
Fur­ther­more, you need to con­sid­er how Lamb­da retries failed invo­ca­tions by an asyn­chro­nous source — eg. S3, SNS, SES, Cloud­Watch Events, etc. Offi­cial­ly, these invo­ca­tions are retried twice before they're sent to the assigned DLQ (if any).
How­ev­er, an analy­sis by the Ops­Ge­nie guys showed that the no. of retries are not carved in stone and can go up to as many as 6 before the invo­ca­tion is sent to the DLQ.
If the DoS attack­er is able to trig­ger failed async invo­ca­tions (per­haps by upload­ing files to S3 that will cause your func­tion to except when attempt­ing to process) then they can sig­nif­i­cant­ly mag­ni­fy the impact of their attack.
All these add up to the poten­tial for the actu­al no. of Lamb­da invo­ca­tions to explode dur­ing a DoS attack. As we dis­cussed ear­li­er, whilst your infra­struc­ture might be able to han­dle the attack, can your wal­let stretch to the same extend? Should you allow it to?
Securing external data
Due to the ephemer­al nature of Lamb­da func­tions, chances are all of your func­tions are state­less. More than ever, states are stored in exter­nal sys­tems and we need to secure them both at rest and in-tran­sit.
Com­mu­ni­ca­tion to all AWS ser­vices are via HTTPS and every request needs to be signed and authen­ti­cat­ed. A hand­ful of AWS ser­vices also offer serv­er-side encryp­tion for your data at rest — S3, RDS and Kine­sis streams springs to mind, and Lamb­da has built-in inte­gra­tion with KMS to encrypt your func­tions' envi­ron­ment vari­ables.
The same dili­gence needs to be applied when stor­ing sen­si­tive data in services/DBs that do not offer built-in encryp­tion — eg. DynamoDB, Elas­tic­search, etc. — and ensure they're pro­tect­ed at rest. In the case of a data breach, it pro­vides anoth­er lay­er of pro­tec­tion for our users' data.
We owe our users that much.
Use secure trans­port when trans­mit­ting data to and from ser­vices (both exter­nal and inter­nal ones). If you're build­ing APIs with API Gate­way and Lamb­da then you're forced to use HTTPS by default, which is a good thing. How­ev­er, API Gate­way is always pub­licly acces­si­ble and you need to take the nec­es­sary pre­cau­tions to secure access to inter­nal APIs.
You can use API keys but I think it's bet­ter to use IAM roles. It gives you fine grained con­trol over who can invoke which actions on which resources. Also, using IAM roles spares you from awk­ward con­ver­sa­tions like this:
"It's X's last day, he prob­a­bly has our API keys on his lap­top some­where, should we rotate the API keys just in case?"
"mm.. that'd be a lot of work, X is trust­wor­thy, he's not gonna do any­thing."
"ok… if you say so… (secret­ly pray X doesn't lose his lap­top or devel­op a belat­ed grudge against the com­pa­ny)"
For­tu­nate­ly, both can be eas­i­ly con­fig­ured using the Serverless frame­work.
Leaked credentials
The inter­net is full of hor­ror sto­ries of devel­op­ers rack­ing up a mas­sive AWS bill after their leaked cre­den­tials are used by cyber-crim­i­nals to mine bit­coins. For every such sto­ry many more would have been affect­ed but choose to be silent (for the same rea­son many secu­ri­ty breach­es are not announced pub­licly as big com­pa­nies do not want to appear incom­pe­tent).
Even with­in my small social cir­cle (*sobs) I have heard 2 such inci­dents, nei­ther were made pub­lic and both result­ed in over $100k worth of dam­ages. For­tu­nate­ly, in both cas­es AWS agreed to cov­er the cost.
I know for a fact that AWS active­ly scan pub­lic Github repos for active AWS cre­den­tials and try to alert you as soon as pos­si­ble. But as some of the above sto­ries men­tioned, even if your cre­den­tials were leaked only for a brief win­dow of time it will not escape the watch­ful gaze of attack­ers. (plus, they still exist in git com­mit his­to­ry unless you rewrite the his­to­ry too, best to deac­ti­vate the cre­den­tials if pos­si­ble).
A good approach to pre­vent AWS cre­den­tial leaks is to use git pre-com­mit hooks as out­lined by this post.
Conclusions
We looked at a num­ber of secu­ri­ty threats to our server­less appli­ca­tions in this post, many of them are the same threats that have plight­ed the soft­ware indus­try for years. All of the OWASP top 10 still apply to us, includ­ing SQL, NoSQL and oth­er forms of injec­tion attacks.
Leaked AWS cre­den­tials remain a major issue and can poten­tial­ly impact any organ­i­sa­tion that uses AWS. Whilst there are quite a few pub­licly report­ed inci­dents, I have a strong feel­ing that the actu­al no. of inci­dents are much much high­er.
We are still respon­si­ble for secur­ing our users' data both at rest as well as in-tran­sit. API Gate­way is always pub­licly acces­si­ble, so we need to take the nec­es­sary pre­cau­tions to secure access to our inter­nal APIs, prefer­ably with IAM roles. IAM offers fine grained con­trol over who can invoke which actions on your API resources, and make it easy to man­age access when employ­ees come and go.
On a pos­i­tive note, hav­ing AWS take over the respon­si­bil­i­ty for the secu­ri­ty of the host OS gives us a no. of secu­ri­ty ben­e­fits:
pro­tec­tion against OS attacks because AWS can do a much bet­ter job of patch­ing known vul­ner­a­bil­i­ties in the OS
host OS are ephemer­al which means no long-lived com­pro­mised servers
it's much hard­er to acci­den­tal­ly leave sen­si­tive data exposed by for­get­ting to turn off direc­to­ry list­ing options in a web frame­work — because you no longer need such web frame­works!
DoS attacks have tak­en a new form in the server­less world. Whilst you're prob­a­bly able to scale your way out of an attack, it'll still hurt you in the wal­let, hence why DoS attacks have become known in the server­less world as Denial of Wal­let attacks. Lamb­da costs incurred dur­ing a DoS attack is not cov­ered by AWS Shield Advanced at the time of writ­ing, but hope­ful­ly they will be in the near future.
Mean­while, some new attack sur­faces have emerged with AWS Lamb­da:
func­tions are often giv­en too much per­mis­sion because they're not giv­en indi­vid­ual IAM poli­cies tai­lored to their needs, a com­pro­mised func­tion can there­fore do more harm than it might oth­er­wise
unused func­tions are often left around for a long time as there is no cost asso­ci­at­ed with them, but attack­ers might be able to exploit them espe­cial­ly if they're not active­ly main­tained and there­fore are like­ly to con­tain known vul­ner­a­bil­i­ties
Above all, the most wor­ri­some threat for me are attacks against the pack­age authors them­selves. It has been shown that many authors do not take the secu­ri­ty of their accounts seri­ous­ly, and as such endan­gers them­selves as well as the rest of the com­mu­ni­ty that depends on them. It's impos­si­ble to guard against such attacks and erodes one of the strongest aspect of any soft­ware ecosys­tem — the com­mu­ni­ty behind it.
Once again, peo­ple have proven to be the weak­est link in the secu­ri­ty chain.
Like what you're read­ing but want more help? I'm hap­py to offer my ser­vices as an inde­pen­dent con­sul­tant and help you with your server­less project — archi­tec­ture reviews, code reviews, build­ing proof-of-con­cepts, or offer advice on lead­ing prac­tices and tools.
I'm based in Lon­don, UK and cur­rent­ly the only UK-based AWS Server­less Hero. I have near­ly 10 years of expe­ri­ence with run­ning pro­duc­tion work­loads in AWS at scale. I oper­ate pre­dom­i­nant­ly in the UK but I'm open to trav­el­ling for engage­ments that are longer than a week. To see how we might be able to work togeth­er, tell me more about the prob­lems you are try­ing to solve here.
I can also run an in-house work­shops to help you get pro­duc­tion-ready with your server­less archi­tec­ture. You can find out more about the two-day work­shop here, which takes you from the basics of AWS Lamb­da all the way through to com­mon oper­a­tional pat­terns for log aggre­ga­tion, dis­tri­b­u­tion trac­ing and secu­ri­ty best prac­tices.
If you pre­fer to study at your own pace, then you can also find all the same con­tent of the work­shop as a video course I have pro­duced for Man­ning. We will cov­er top­ics includ­ing:
authen­ti­ca­tion

&

autho­riza­tion with API Gate­way

&

Cog­ni­to
test­ing

&

run­ning func­tions local­ly
CI/CD
log aggre­ga­tion
mon­i­tor­ing best prac­tices
dis­trib­uted trac­ing with X-Ray
track­ing cor­re­la­tion IDs
per­for­mance

&

cost opti­miza­tion
error han­dling
con­fig man­age­ment
canary deploy­ment
VPC
secu­ri­ty
lead­ing prac­tices for Lamb­da, Kine­sis, and API Gate­way
You can also get 40% off the face price with the code ytcui. Hur­ry though, this dis­count is only avail­able while we're in Manning's Ear­ly Access Pro­gram (MEAP).