You can become a serverless blackbelt. Enrol to my 4-week online workshop Production-Ready Serverless and gain hands-on experience building something from scratch using serverless technologies. At the end of the workshop, you should have a broader view of the challenges you will face as your serverless architecture matures and expands. You should also have a firm grasp on when serverless is a good fit for your system as well as common pitfalls you need to avoid. Sign up now and get 15% discount with the code yanprs15!
Hi, welcome to another weekly update!
I'm an AWS Serverless Hero!
First, I have an exciting news to share with you. AWS announced new categories of their community heroes program and I'm proud to be selected as one of the new Serverless Heroes, alongside some of the most influential thought leaders in the serverless space.
It's a big honour for me to receive this recognition, and I hope to continue to give value back to the serverless community!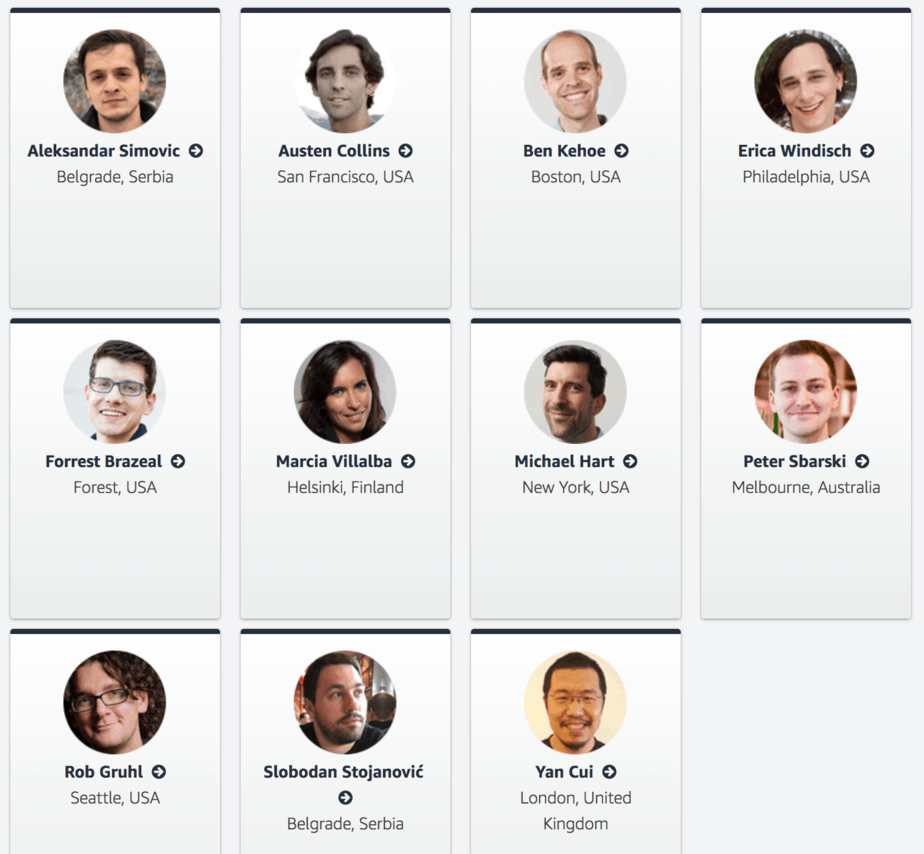 Welcome IOpipe as our sponsor for July!
IOpipe is a serverless application platform built for deep insights into your AWS Lambda functions and the resources they rely on, while still allowing you to use the tools and frameworks that suit your team. A few lines of code unlocks instant instrumentation for each of your Lambda functions, including automatic data, such as trigger event info, auto-labelling, and tracing. Watch as information flows into IOpipe automatically across Functions, Regions, and even AWS accounts, from the stack trace level to the application level. Need more? Implement your own functionality with custom plugins and workflows. Try the 21-day free trial to learn more, and feel free to join us in the IOpipe Community Slack.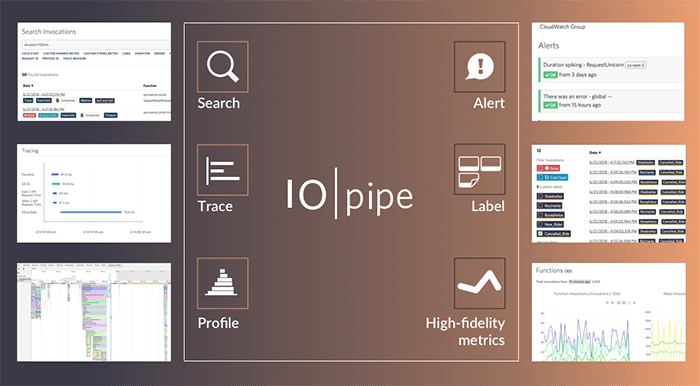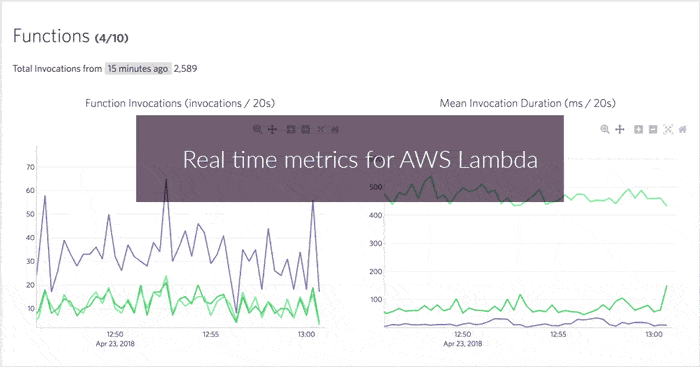 We have released a number of new videos since the last update:
We will publish the next videos on capturing and forwarding correlation IDs via SNS next week, and conclude the correlation IDs unit. I have been working on the next unit on performance and cold starts and hope to bring them to you soon!
And since so many of you have been so kind to ask about my cat and co-presenter on the course, here is a picture of Ada for all you cat lovers :-) I hope to have her in one of my videos again soon!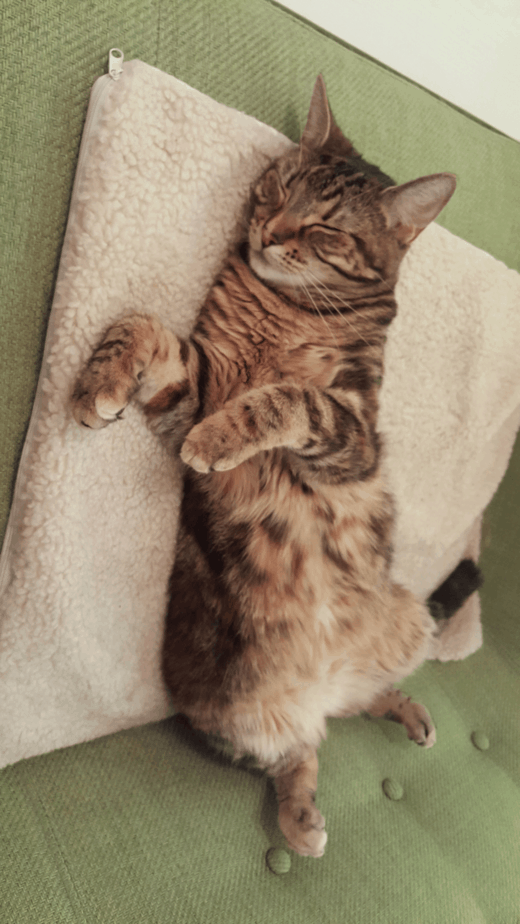 News from the serverless stratosphere
Since the last update, we have had some important announcements for Lambda.
SQS is now a supported event source for Lambda
I have been waiting for this announcement for over two years, and it's finally here! Furthermore, both SAM and the Serverless framework (v1.28.0) has added support for SQS already.
API Gateway introduces private endpoints
Another frequently requested feature is for the option to deploy an API Gateway inside a VPC. This protects us against denial-of-service attacks, as well as a host of other attack vectors that comes with publicly accessible APIs.
Again, support for this feature is already added in v1.28.0 of the Serverless framework.
API Gateway supports resource policies
Another really cool feature that was announced is the ability to add resource policies for API Gateway, which allows you to control access at the resource level. This new feature makes it simple for you to restrict access to certain IPs or IAM users and roles.
And you guessed it, it's supported by v1.28.0 of the Serverless framework.
ServerlessDays London
Finally, I'd like to share some news from the ServerlessDays conference in London yesterday.
There were many great talks, I especially enjoyed Dizzy Smith's talk on how they dealt with Meltdown and Spectre at DigitalOcean. I gave the last talk of the day, on how we can apply principles of chaos engineering to the serverless paradigm.
Here at DAZN, we are proud to be sponsors of ServerlessDays. Quite a few of us were there, and we all enjoyed ourselves and met some fantastic, like-minded people during the day!
Come and meet @DAZN_ngnrs @ServerlessLDN to find out more about how we are #changingthegame #techcareers #joinus #Serverless #Docker #Kubernetes #AWS #javascript #nodejs #react #DevOps pic.twitter.com/NSfih9IYgp

— dazn engineers (@DAZN_ngnrs) July 6, 2018
? What a fantastic day! Thanks for having us @ServerlessLDN. Great to meet everyone. @theburningmonk was on top form as always. Keep an eye on https://t.co/V4Hb5LAAzP for opportunities at @daznglobal ? #serverlessDaysLDN #Serverless #DAZNLife #changingthegame pic.twitter.com/a6zZTWSbFj

— dazn engineers (@DAZN_ngnrs) July 6, 2018
With even more ServerlessDays happening in Vienna, Amsterdam, Milan and Seattle coming up, I can't wait to attend even more of these events!
Subscribe to my newsletter
---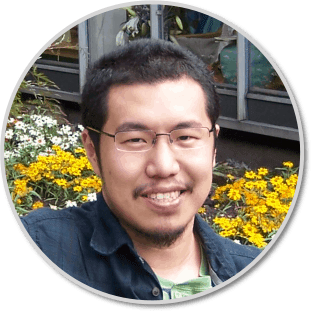 Hi, I'm Yan. I'm an AWS Serverless Hero and I help companies go faster for less by adopting serverless technologies successfully.
Are you struggling with serverless or need guidance on best practices? Do you want someone to review your architecture and help you avoid costly mistakes down the line? Whatever the case, I'm here to help.
---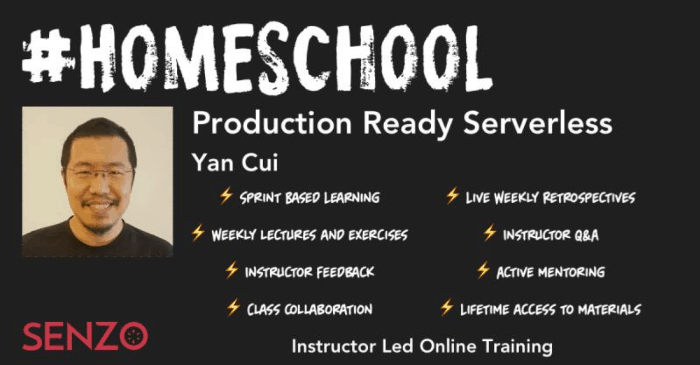 Skill up your serverless game with this hands-on workshop.
My 4-week Production-Ready Serverless online workshop is back!
This course takes you through building a production-ready serverless web application from testing, deployment, security, all the way through to observability. The motivation for this course is to give you hands-on experience building something with serverless technologies while giving you a broader view of the challenges you will face as the architecture matures and expands.
We will start at the basics and give you a firm introduction to Lambda and all the relevant concepts and service features (including the latest announcements in 2020). And then gradually ramping up and cover a wide array of topics such as API security, testing strategies, CI/CD, secret management, and operational best practices for monitoring and troubleshooting.
If you enrol now you can also get 15% OFF with the promo code "yanprs15".
---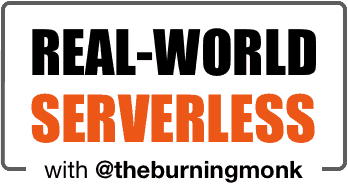 Check out my new podcast Real-World Serverless where I talk with engineers who are building amazing things with serverless technologies and discuss the real-world use cases and challenges they face. If you're interested in what people are actually doing with serverless and what it's really like to be working with serverless day-to-day, then this is the podcast for you.
---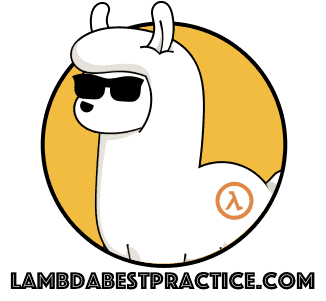 Check out my new course, Learn you some Lambda best practice for great good! In this course, you will learn best practices for working with AWS Lambda in terms of performance, cost, security, scalability, resilience and observability. We will also cover latest features from re:Invent 2019 such as Provisioned Concurrency and Lambda Destinations. Enrol now and start learning!
---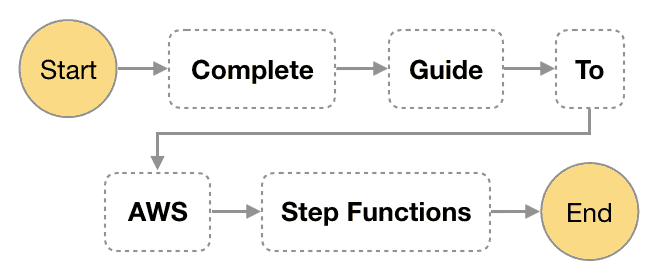 Check out my video course, Complete Guide to AWS Step Functions. In this course, we'll cover everything you need to know to use AWS Step Functions service effectively. There is something for everyone from beginners to more advanced users looking for design patterns and best practices. Enrol now and start learning!
---
Further reading
Here is a complete list of all my posts on serverless and AWS Lambda. In the meantime, here are a few of my most popular blog posts.