Hi, wel­come to anoth­er week­ly update!
I'm an AWS Serverless Hero!
First, I have an excit­ing news to share with you. AWS announced new cat­e­gories of their com­mu­ni­ty heroes pro­gram and I'm proud to be select­ed as one of the new Server­less Heroes, along­side some of the most influ­en­tial thought lead­ers in the server­less space.
It's a big hon­our for me to receive this recog­ni­tion, and I hope to con­tin­ue to give val­ue back to the server­less com­mu­ni­ty!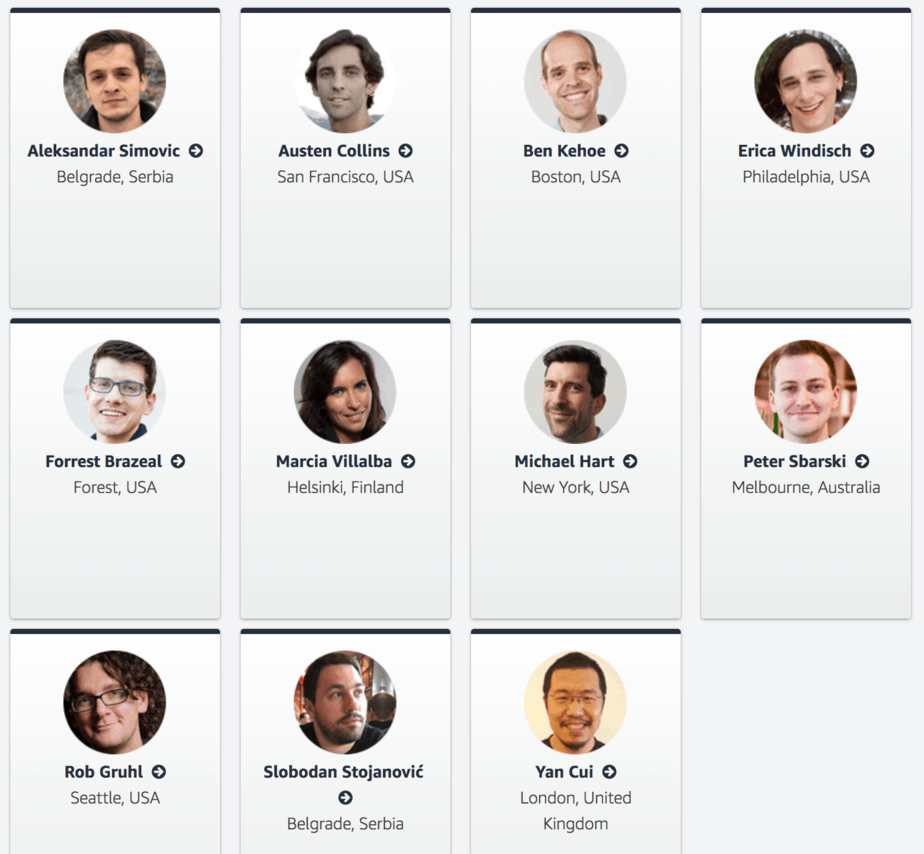 Welcome IOpipe as our sponsor for July!
IOpipe is a server­less appli­ca­tion plat­form built for deep insights into your AWS Lamb­da func­tions and the resources they rely on, while still allow­ing you to use the tools and frame­works that suit your team. A few lines of code unlocks instant instru­men­ta­tion for each of your Lamb­da func­tions, includ­ing auto­mat­ic data, such as trig­ger event info, auto-labelling, and trac­ing. Watch as infor­ma­tion flows into IOpipe auto­mat­i­cal­ly across Func­tions, Regions, and even AWS accounts, from the stack trace lev­el to the appli­ca­tion lev­el. Need more? Imple­ment your own func­tion­al­i­ty with cus­tom plu­g­ins and work­flows. Try the 21-day free tri­al to learn more, and feel free to join us in the IOpipe Com­mu­ni­ty Slack.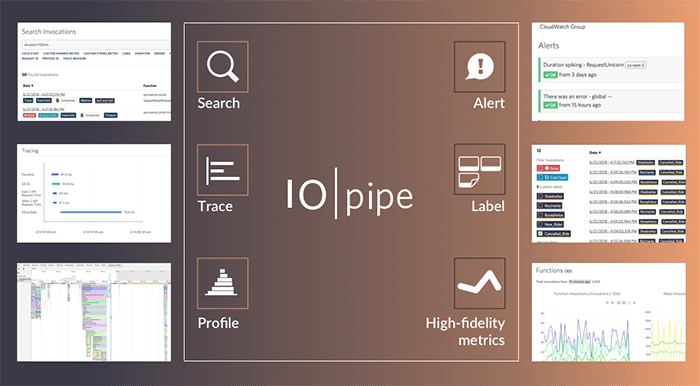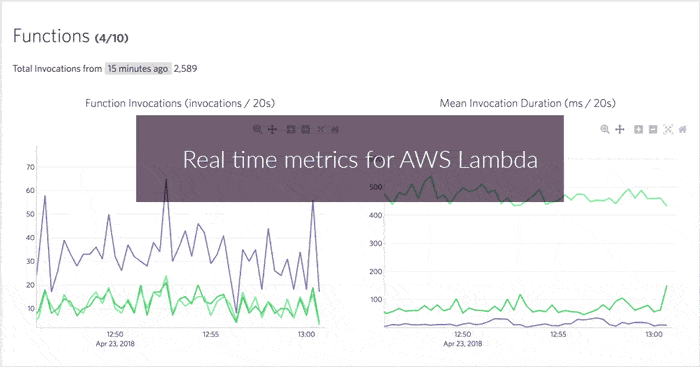 We have released a num­ber of new videos since the last update:
We will pub­lish the next videos on cap­tur­ing and for­ward­ing cor­re­la­tion IDs via SNS next week, and con­clude the cor­re­la­tion IDs unit. I have been work­ing on the next unit on per­for­mance and cold starts and hope to bring them to you soon!
And since so many of you have been so kind to ask about my cat and co-pre­sen­ter on the course, here is a pic­ture of Ada for all you cat lovers :-) I hope to have her in one of my videos again soon!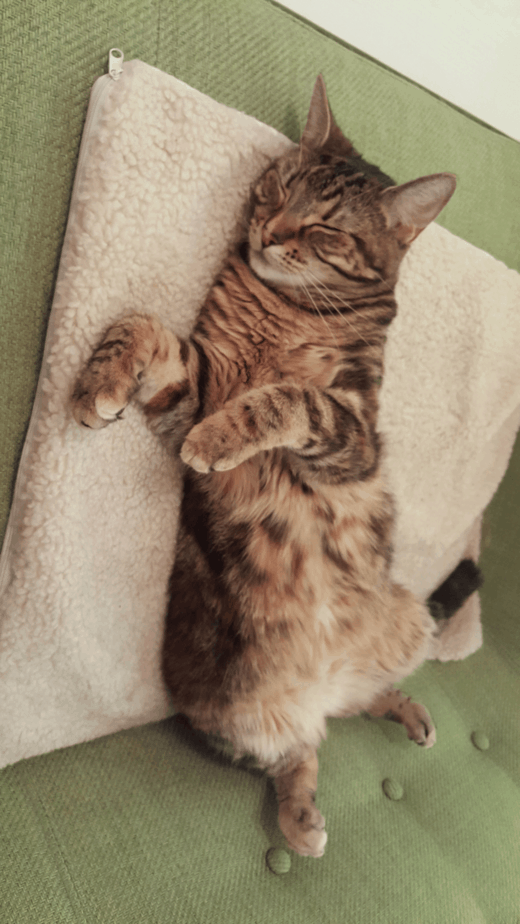 News from the serverless stratosphere
Since the last update, we have had some impor­tant announce­ments for Lamb­da.
SQS is now a sup­port­ed event source for Lamb­da
I have been wait­ing for this announce­ment for over two years, and it's final­ly here! Fur­ther­more, both SAM and the Server­less frame­work (v1.28.0) has added sup­port for SQS already.
API Gate­way intro­duces pri­vate end­points
Anoth­er fre­quent­ly request­ed fea­ture is for the option to deploy an API Gate­way inside a VPC. This pro­tects us against denial-of-ser­vice attacks, as well as a host of oth­er attack vec­tors that comes with pub­licly acces­si­ble APIs.
Again, sup­port for this fea­ture is already added in v1.28.0 of the Server­less frame­work.
API Gate­way sup­ports resource poli­cies
Anoth­er real­ly cool fea­ture that was announced is the abil­i­ty to add resource poli­cies for API Gate­way, which allows you to con­trol access at the resource lev­el. This new fea­ture makes it sim­ple for you to restrict access to cer­tain IPs or IAM users and roles.
And you guessed it, it's sup­port­ed by v1.28.0 of the Server­less frame­work.
ServerlessDays London
Final­ly, I'd like to share some news from the Server­less­Days con­fer­ence in Lon­don yes­ter­day.
There were many great talks, I espe­cial­ly enjoyed Dizzy Smith's talk on how they dealt with Melt­down and Spec­tre at Dig­i­talO­cean. I gave the last talk of the day, on how we can apply prin­ci­ples of chaos engi­neer­ing to the server­less par­a­digm.
Here at DAZN, we are proud to be spon­sors of Server­less­Days. Quite a few of us were there, and we all enjoyed our­selves and met some fan­tas­tic, like-mind­ed peo­ple dur­ing the day!
Come and meet @DAZN_ngnrs @ServerlessLDN to find out more about how we are #chang­ingth­egame #tech­ca­reers #joi­nus #Server­less #Dock­er #Kuber­netes #AWS #javascript #node­js #react #DevOps pic.twitter.com/NSfih9IYgp

— dazn engi­neers (@DAZN_ngnrs) July 6, 2018
? What a fan­tas­tic day! Thanks for hav­ing us @ServerlessLDN. Great to meet every­one. @theburningmonk was on top form as always. Keep an eye on https://t.co/V4Hb5LAAzP for oppor­tu­ni­ties at @daznglobal ? #server­less­DaysLDN #Server­less #DAZN­Life #chang­ingth­egame pic.twitter.com/a6zZTWSbFj

— dazn engi­neers (@DAZN_ngnrs) July 6, 2018
With even more Server­less­Days hap­pen­ing in Vien­na, Ams­ter­dam, Milan and Seat­tle com­ing up, I can't wait to attend even more of these events!