Presently sponsored by Serverless Guru:
Your guide to cloud excellence, helping you every step of your serverless journey, including team training, pattern development, mass service migrations, architecting, and developing new solutions.
Speak to a Guru today
.
So I have some exciting news for you!
I have teamed up with my good friend and fellow AWS Serverless Hero, Ant Stanley, to launch my Production-Ready Serverless workshop on his brand spanking new training platform Senzo.
We're running a 2-day workshop in London on March 16th & 17th, you can learn more about the workshop here. Early bird tickets are available until the end of February. The word on the street is that other AWS Heroes have already signed up to produce workshops through Senzo, so keep an eye out for updates!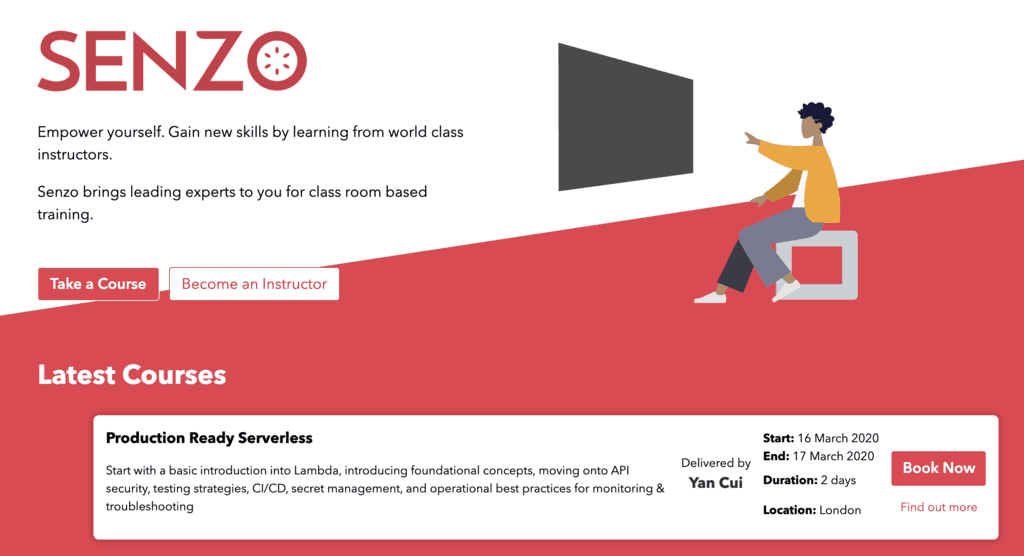 If you're not able to travel to London on those dates, then fear not. I'm running a series of workshops throughout Europe this year – Amsterdam, Stockholm, Helsinki, Dublin and Berlin, so hopefully I'll be coming to a city near you. For the latest workshop dates and locations, please check out my full list of public workshops.
Oh, and before I go, I have finished filming the last lesson on Learn you some Lambda best practice for great good! The course would officially go live (along with this final batch of 14 lessons) on the 13th of February to coincide with ServerlessDays Cardiff. So, just a few more days left to take advantage of the special pre-order price, don't say I didn't warn you! ;-)