You can become a serverless blackbelt. Enrol to my 4-week online workshop Production-Ready Serverless and gain hands-on experience building something from scratch using serverless technologies. At the end of the workshop, you should have a broader view of the challenges you will face as your serverless architecture matures and expands. You should also have a firm grasp on when serverless is a good fit for your system as well as common pitfalls you need to avoid. Sign up now and get 15% discount with the code yanprs15!
In this two-part conversation on Real-World Serverless, I spoke with Joe Emison about his experience with serverless and his latest venture, Branch, a home and auto insurance company that is built fully-serverlessly by a small team.
Joe is easily one of the smartest people working with serverless technologies today and I'm very grateful that he shared some of his valuable time with us and gave us some great insights. We spoke about so many different things, and Joe brings a unique perspective to the table. He goes against the grain on many things (such as his decision to hire only junior web developers at Branch) and is never one to do things simply because that's how we've always done things, or because that's what everyone else does. Every decision, no matter how contrarian, is backed by sound reasoning and is made with the goal in mind. I think you'll really enjoy what Joe has to say, and I hope it challenges some of your beliefs!
In episode 2, we discussed:
the value of serverless, and why Branch has gone all-in
the build vs buy decision
why the monorepo approach is a big win for small teams
how to structure your codebase in a monorepo
how to set up your CI/CD pipeline for a monorepo
the drawbacks of the monorepo approach
And in episode 3:
the problems with hiring senior developers these days
why 

Joe

hires junior Front End developers and cross-trains them for full-stack development with serverless
the challenges of serverless adoption today – local debugging, etc.
AWS needs to improve some of the critical services like Cognito and close the gap with Auth0
Microsoft has a big gap in its service offering and should buy Netlify to plug the gap
why Microsoft will be the main competitor to AWS in the cloud market
Google's cultural problems with how they view customers
Listen to the full episodes below, and you can access the transcripts
here
for episode 2 and
here
for episode 3.
Subscribe to my weekly newsletter
---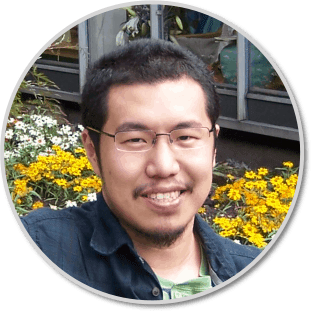 Hi, I'm Yan. I'm an AWS Serverless Hero and I help companies go faster for less by adopting serverless technologies successfully.
Are you struggling with serverless or need guidance on best practices? Do you want someone to review your architecture and help you avoid costly mistakes down the line? Whatever the case, I'm here to help.
---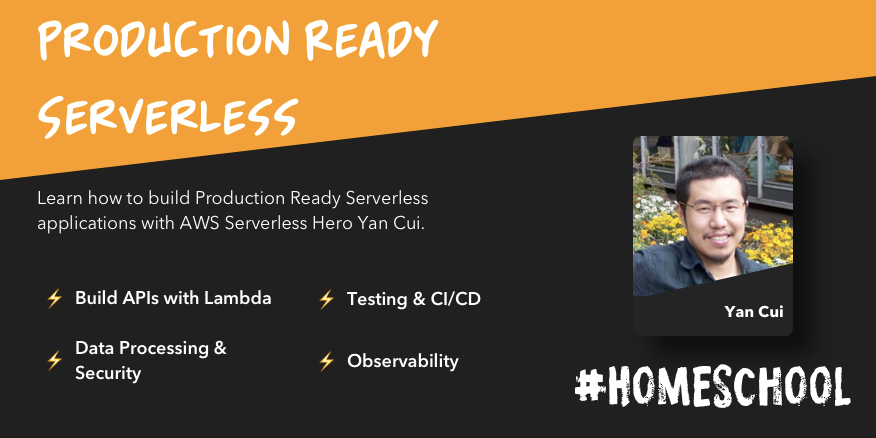 Skill up your serverless game with this hands-on workshop.
My 4-week Production-Ready Serverless online workshop is back!
This course takes you through building a production-ready serverless web application from testing, deployment, security, all the way through to observability. The motivation for this course is to give you hands-on experience building something with serverless technologies while giving you a broader view of the challenges you will face as the architecture matures and expands.
We will start at the basics and give you a firm introduction to Lambda and all the relevant concepts and service features (including the latest announcements in 2020). And then gradually ramping up and cover a wide array of topics such as API security, testing strategies, CI/CD, secret management, and operational best practices for monitoring and troubleshooting.
If you enrol now you can also get 15% OFF with the promo code "yanprs15".
---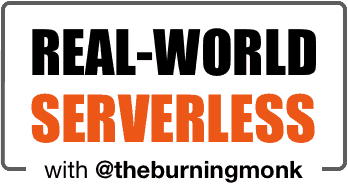 Check out my new podcast Real-World Serverless where I talk with engineers who are building amazing things with serverless technologies and discuss the real-world use cases and challenges they face. If you're interested in what people are actually doing with serverless and what it's really like to be working with serverless day-to-day, then this is the podcast for you.
---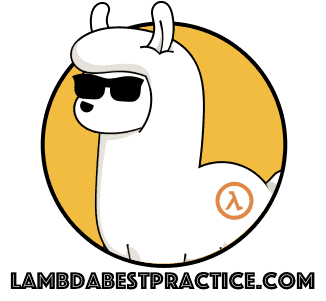 Check out my new course, Learn you some Lambda best practice for great good! In this course, you will learn best practices for working with AWS Lambda in terms of performance, cost, security, scalability, resilience and observability. We will also cover latest features from re:Invent 2019 such as Provisioned Concurrency and Lambda Destinations. Enrol now and start learning!
---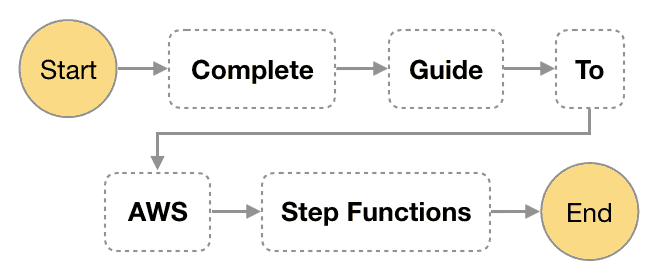 Check out my video course, Complete Guide to AWS Step Functions. In this course, we'll cover everything you need to know to use AWS Step Functions service effectively. There is something for everyone from beginners to more advanced users looking for design patterns and best practices. Enrol now and start learning!
---
Further reading
Here is a complete list of all my posts on serverless and AWS Lambda. In the meantime, here are a few of my most popular blog posts.