Have you been wondering about serverless but just don't know how and where to start?
Maybe you're already building stuff with serverless, but don't know if you're doing it right?
Are you unsure about the best practices for testing, monitoring and how to choose between similar services like SNS and EventBridge?
I have just the thing for you. In 3 weeks time, I will be kicking off my first ever online workshop on May 4th.
You will gain hands-on experience building something from scratch using serverless technologies.
By the end of the workshop, you should have a broader view of the challenges you will face as the architecture matures and expands. You should also get a clear idea of what it takes to harden your serverless application and make it production-ready.
I have skilled up hundreds of engineers from all sorts of technical backgrounds with this workshop in the past. But this is the first time we offer it in an online format. Over the 4 weeks, you will spend around 4-5 hours per week, and build an e-commerce web app from scratch.
We will take you through everything from the basics, to testing, deployment, security and operational best practices for monitoring and troubleshooting.
At the start of each week, we will release new lectures and hands-on exercises for you to do in your own time. You can ask questions and interact with me and other students on our Discord server (which will also be available after the workshop). And then on Friday, we will run a live Q&A session to discuss questions that were asked during the week and answer any live questions from the audience.
There's something for everyone here, from beginners to experienced AWS/serverless developers who are production workloads already. Even if you're completely new to serverless technologies in AWS, you will come out of this workshop with a pretty good idea of where they can fit into your existing system and how to use them in your day-to-day work.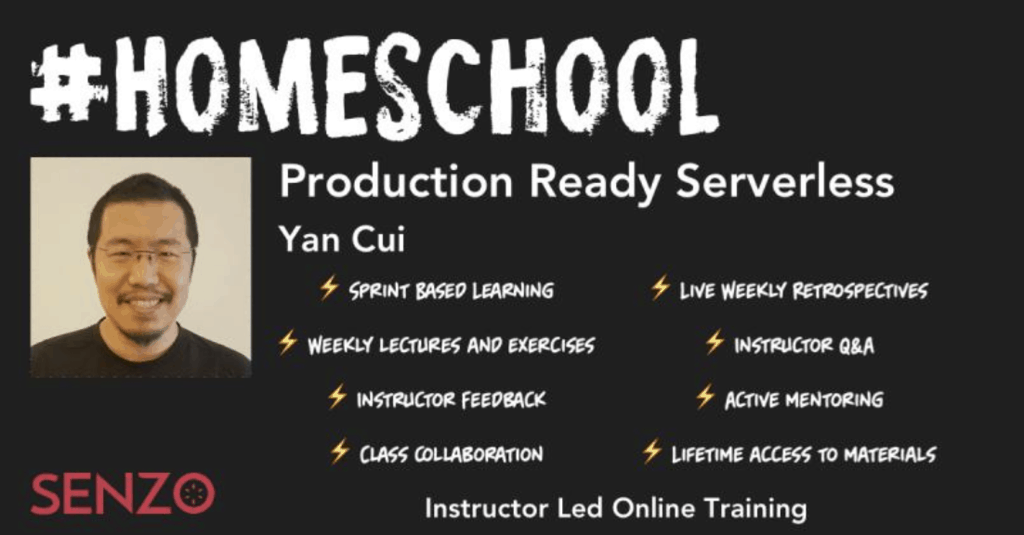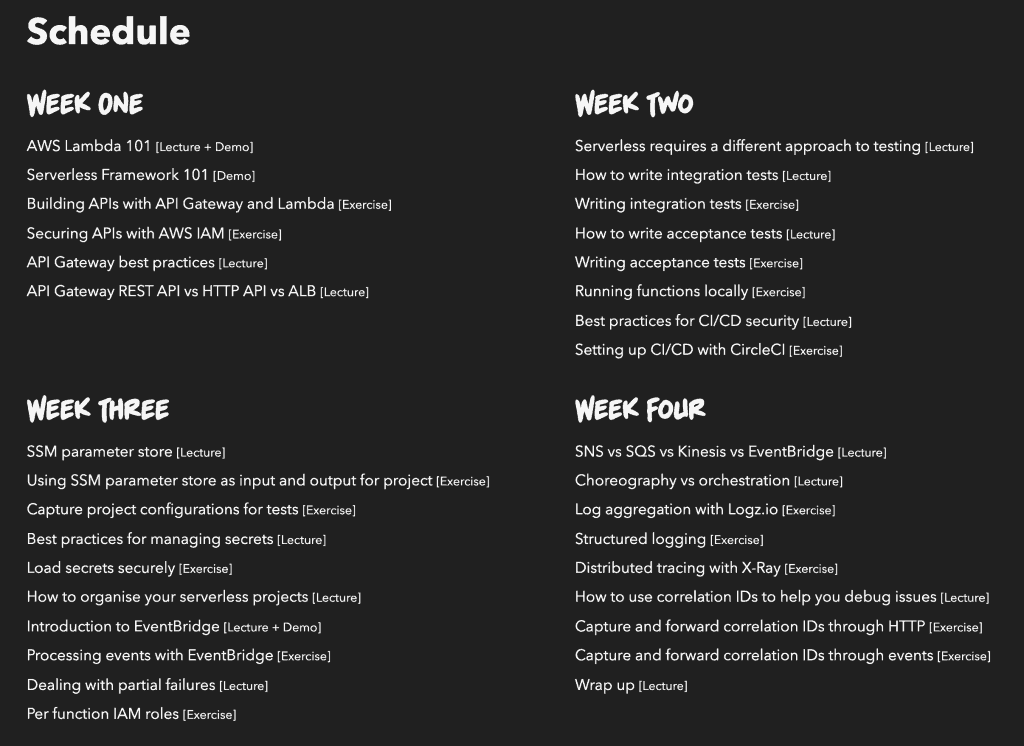 If you still need more convincing, here is what other students have said about the workshop.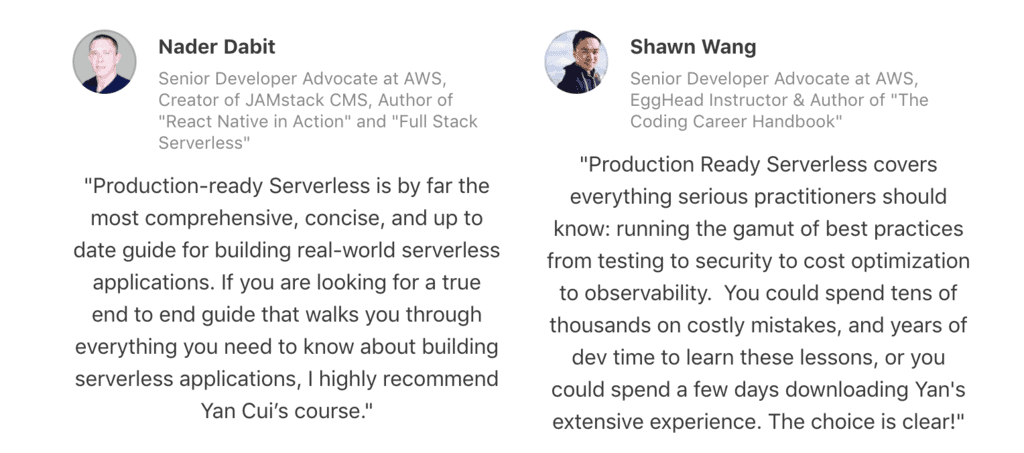 Well, what are you waiting for? Enrol now and get ready to skill up!
I hope to see you there.