It's been a few years since I launched the "Complete Guide to AWS Step Functions" and "Learn you some Lambda best practice for great good!". And given the diminishing value of these early courses I feel it's only right that I stop charging for them.
So from now on, you can sign up for these courses in my school for free. Just head over to school.theburningmonk.com and register for an account.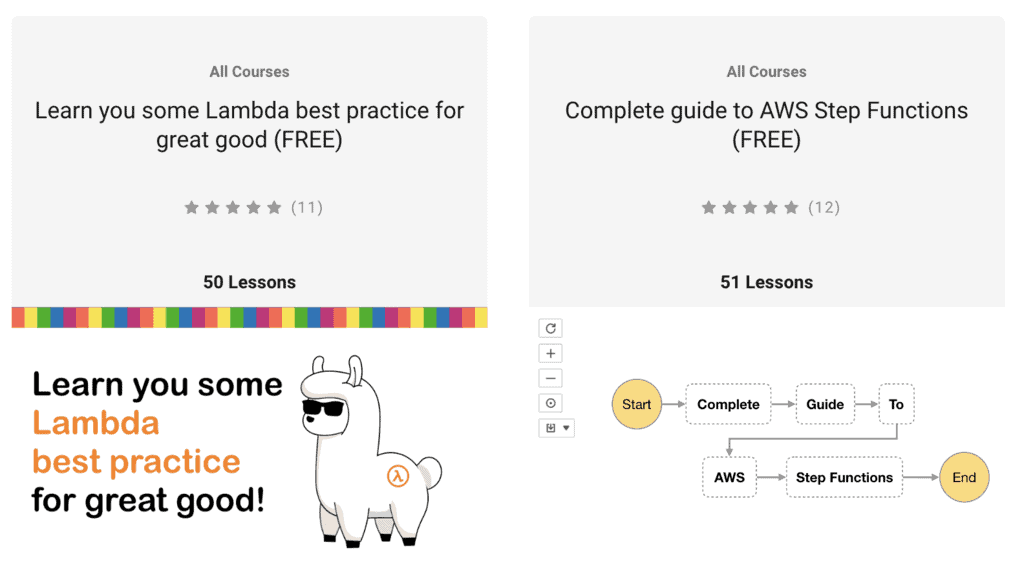 These courses are also available via Udemy. Unfortunately, I'm not able to make them free on the Udemy platform because of their length. Instead, I'm in the process of unpublishing them from Udemy so new students would be able to enrol there.
I hope you enjoy these courses. Even though they are a bit dated by now, many of the concepts covered in the lessons are still applicable today. And if you liked what you see, then please check out my other courses and workshops and support me as an independent educator in the community.
And if you wanna see more free content from me, then please subscribe to my newsletter and YouTube channel. Now that I'm over the medical issues that have affected me for the last year, I should be getting back to sharing on a more regular cadence.
See you around!