Presently sponsored by Serverless Guru:
Your guide to cloud excellence, helping you every step of your serverless journey, including team training, pattern development, mass service migrations, architecting, and developing new solutions.
Speak to a Guru today
.
Kevin Montrose's Jil JSON serializer has now been added to the JSON benchmark tests and the results are really impressive.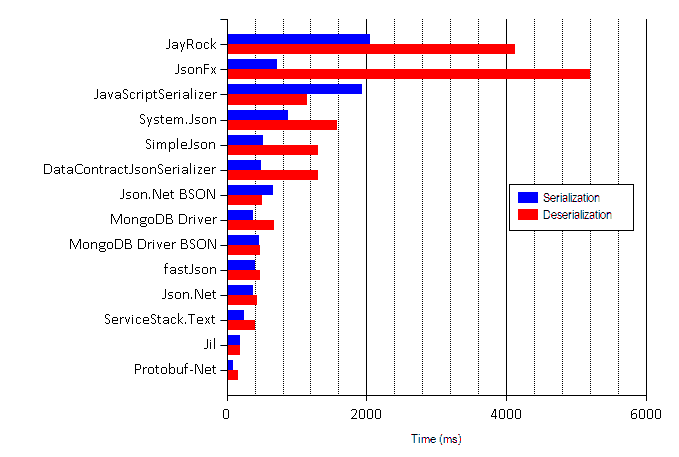 Kevin has also listed the tricks that he has employed to make Jil fast on the project page, which is well worth a read.