DISCLAIMER : as always, you should bench­mark against your pay­load and use case, the bench­mark num­bers I have pro­duced here is unlikely to be rep­re­sen­ta­tive of your use cases and nei­ther is any­body else's bench­mark numbers.
You can use the sim­ple test har­ness I cre­ated and see these exam­ple code to bench­mark against your par­tic­u­lar payload.
Binary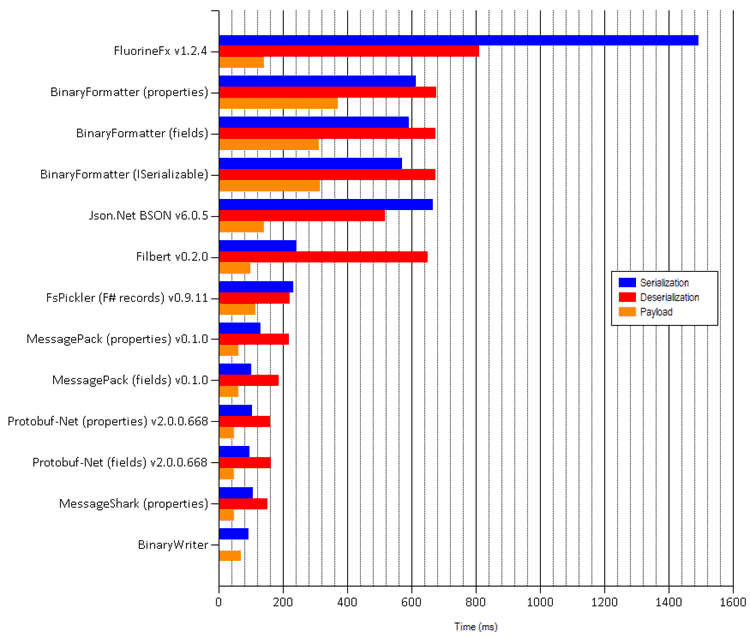 Json
A number of serializers were updated to the latest version – FastJson, Jil, NetJson, Json.Net, ServiceStack.Text, and FsPickler.Json was added in the mix.