DISCLAIMER : as always, you should bench­mark against your pay­load and use case, the bench­mark num­bers I have pro­duced here is unlikely to be rep­re­sen­ta­tive of your use cases and nei­ther is any­body else's bench­mark numbers.
You can use the sim­ple test har­ness I cre­ated and see these exam­ple code to bench­mark against your par­tic­u­lar payload.
Binary
Only FsPickler and Json.Net was updated for this benchmark and there are no significant changes in performance in either update.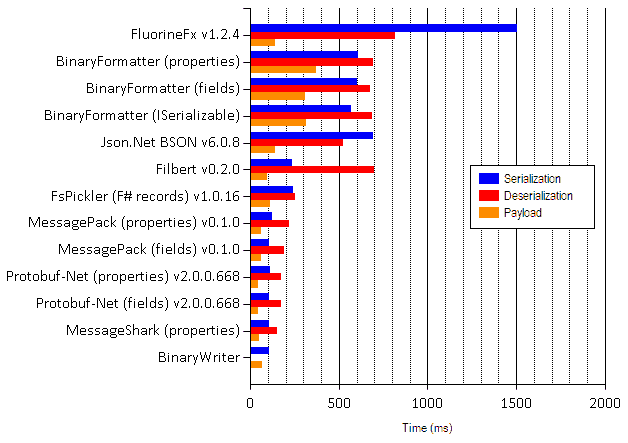 JSON
Quite a few of the JSON serializers had been updated since the last update :
fastJSON
FsPickler
Jil
MongoDB Driver
NetJSON
Json.Net
ServiceStack.Text
System.Text.Json
Of the updates, System.Text.Json has seen the biggest change in performance, nearly halved its deserialization time.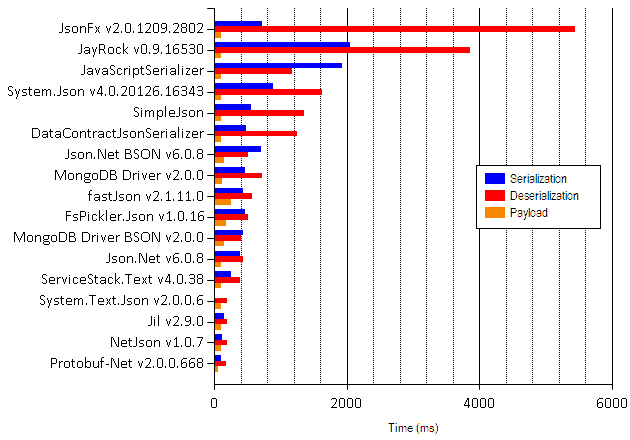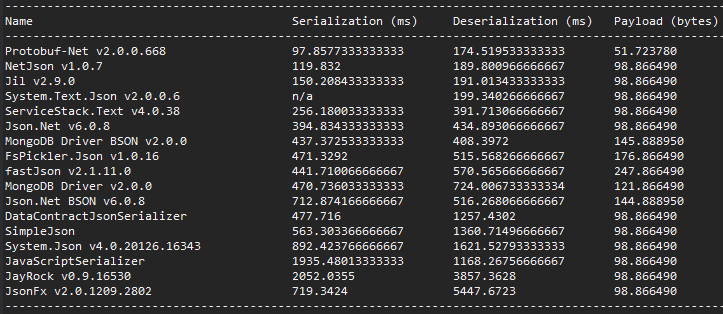 *protobuf-net is in this list purely as a benchmark to show how the tested JSON serializers compare to one of the fastest binary serializer in .Net.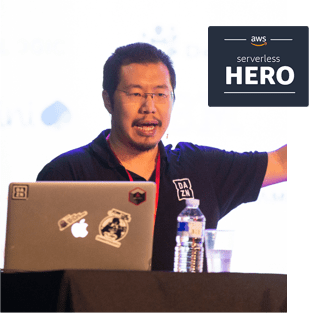 Yan Cui
I'm an AWS Serverless Hero and the author of Production-Ready Serverless. I have run production workload at scale in AWS for nearly 10 years and I have been an architect or principal engineer with a variety of industries ranging from banking, e-commerce, sports streaming to mobile gaming. I currently work as an independent consultant focused on AWS and serverless.
You can contact me via Email, Twitter and LinkedIn.
---
Further reading
Here is a complete list of all my posts on serverless and AWS Lambda. In the meantime, here are a few of my most popular blog posts.