You can become a serverless blackbelt. Enrol to my 4-week online workshop Production-Ready Serverless and gain hands-on experience building something from scratch using serverless technologies. At the end of the workshop, you should have a broader view of the challenges you will face as your serverless architecture matures and expands. You should also have a firm grasp on when serverless is a good fit for your system as well as common pitfalls you need to avoid. Sign up now and get 15% discount with the code yanprs15!
Winter is upon us, but so is an exciting part of the year when lots of good tech conferences are happening all over the place!
CodeMesh was awesome
We had a great time at CodeMesh again this year, and enjoyed some amazing sessions from some of the best people in the industry. Don't worry if you couldn't make it this time around, all the sessions were recorded, so keep an eye out for them on their website for when the videos are posted.
Next up, BuildStuff in Vilnius
Considering the jaw-dropping quality of the line up – Udi Dahan, Eric Evans, Bart de Smet, Mark Rendle, Matthew Podwysocki, Pieter Hintjens, Mathias Brandewinder, Sasha Goldshtein, Tomas Petricek, Phil Trelford and Greg Young himself, and so many more – BuildStuff has gotta be one of the best value-for-money conference around.
It's not too late to get last minute tickets, and you can get 10% off the face price with the promo code CUI.
You can find the full schedule for the 3 days here, I'll be giving an extended version of my game economy modelling with Neo4j talk on Friday, right before I head off to…
f(by) 14 in Belaurs
The recently announced f(by) conference is the first functional conference in Belarus, with two tracks covering Scala, F#, Clojure, Erlang and Haskell.
Phil Trelford, Evelina Gabasova and me will be giving talks on F#. I will be giving a talk on taming API complexity using F#-powered DSLs. In this talk, I'll be drawing on my experience working with AWS for the past 5 years and how we tackled some of the complexities around their many APIs using both internal and external DSLs and how F# makes
Ticket is available via their website, and I have a 10% discount code available on request.
NDC London
Back to London, NDC London will be happening from Dec 3rd-5th. Although this is the most expensive conference on this list, it does have a rather impressive list of speakers – Don Syme, Uncle Bob, Brendan Eich, Jon Skeet, Dan North and Rob Conery to name a few, particularly if you're in the .Net space.
Bryan Hunter has put together a great selection of talks on functional programming (Bryan organized the functional track for NDC Oslo this year, which had some great talks), and I'm honoured to be part of it.
Full agenda is available here, I'll be talking about my adventure with Elm on Friday morning. I aim to give the audience a gentle introduction to both Function Reactive Programming and Elm. If time allows, maybe we'd even tweak the demo to be playable with the Myo armband

CodMash in Ohio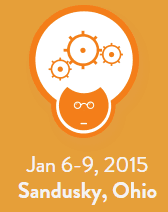 Finally, I'll be signing off a busy couple of months with CodeMash, which is taking place on Jan 6th-9th, in Ohio.
Again, F# is well represented with Mathias Brandewinder, Rachel Reece, Ryan Riley, Paul Blasucci and myself all giving talks on F#. Judging by the list of accepted sessions there are some amazing talks on a wide range of technologies, platforms and languages.
I'll be giving talks on:
modelling game economy with Neo4j,
F# in social gaming, and
my adventure with Elm
All in all, there will be some 243 talks from 191 speakers for you to choose from! Although I'm not exactly looking forward to the snowstorm everyone tells me to be prepared for, I am definitely looking forward to CodeMash (and my first visit to the US).
Hope to see you at some of these conferences

Subscribe to my newsletter
---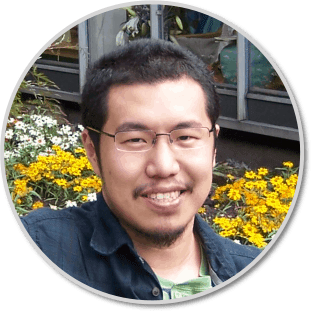 Hi, I'm Yan. I'm an AWS Serverless Hero and I help companies go faster for less by adopting serverless technologies successfully.
Are you struggling with serverless or need guidance on best practices? Do you want someone to review your architecture and help you avoid costly mistakes down the line? Whatever the case, I'm here to help.
---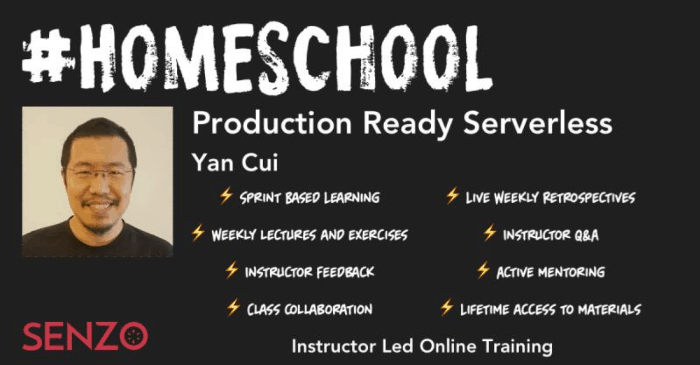 Skill up your serverless game with this hands-on workshop.
My 4-week Production-Ready Serverless online workshop is back!
This course takes you through building a production-ready serverless web application from testing, deployment, security, all the way through to observability. The motivation for this course is to give you hands-on experience building something with serverless technologies while giving you a broader view of the challenges you will face as the architecture matures and expands.
We will start at the basics and give you a firm introduction to Lambda and all the relevant concepts and service features (including the latest announcements in 2020). And then gradually ramping up and cover a wide array of topics such as API security, testing strategies, CI/CD, secret management, and operational best practices for monitoring and troubleshooting.
If you enrol now you can also get 15% OFF with the promo code "yanprs15".
---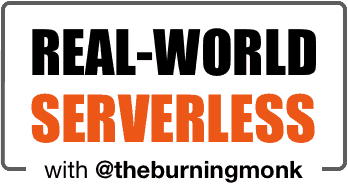 Check out my new podcast Real-World Serverless where I talk with engineers who are building amazing things with serverless technologies and discuss the real-world use cases and challenges they face. If you're interested in what people are actually doing with serverless and what it's really like to be working with serverless day-to-day, then this is the podcast for you.
---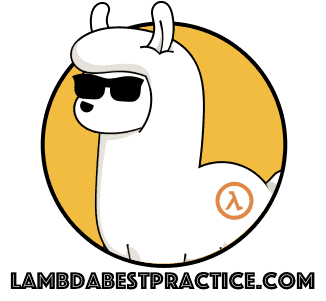 Check out my new course, Learn you some Lambda best practice for great good! In this course, you will learn best practices for working with AWS Lambda in terms of performance, cost, security, scalability, resilience and observability. We will also cover latest features from re:Invent 2019 such as Provisioned Concurrency and Lambda Destinations. Enrol now and start learning!
---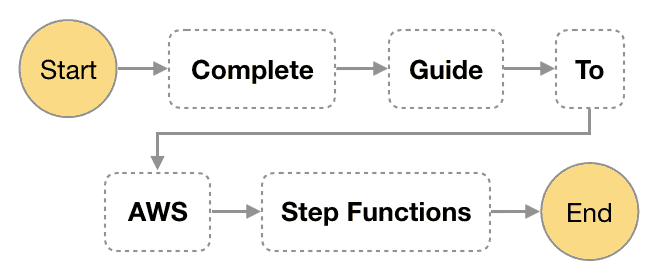 Check out my video course, Complete Guide to AWS Step Functions. In this course, we'll cover everything you need to know to use AWS Step Functions service effectively. There is something for everyone from beginners to more advanced users looking for design patterns and best practices. Enrol now and start learning!
---
Further reading
Here is a complete list of all my posts on serverless and AWS Lambda. In the meantime, here are a few of my most popular blog posts.