The source code for this post (both Part 1 and Part 2) is available here and you can click here to see my solutions for the other Advent of Code challenges.
Description for today's challenge is here.
Day 10 is nice and easy, and the solution I came up with is less than 20 lines of code, so I'm gonna leave it here and walk you through it: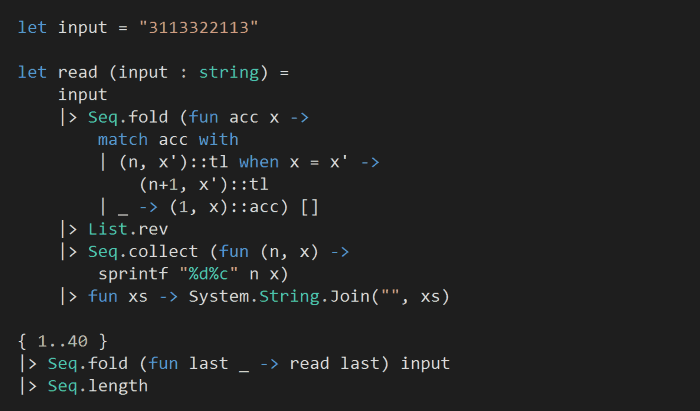 So the bulk of the way happens in the fold inside the read function, which, starting with the empty list as the accumulated state, the following happened:
saw '3', acc state became [ (1, '3') ]
saw '1', head of acc state is on '3', so acc sate became [ (1, '1'); (1, '3') ]
saw '1', head of acc state is also on '1', so acc state became [ (2, '1'); (1, '3') ]
saw '3', head of acc state is on '1', so acc state became [ (1, '3'); (2, '1'); (1, '3') ]
…
After the fold, we still need to reverse the list, and then construct the output string as "132123…".
To answer the challenge, we just iteratively apply the read function (I used a fold here, but you can equally just write it as a recursive function), and voila!
Part 2 is identical, with the only difference being that read is invoked 50 times instead of 40.
Subscribe to my newsletter
---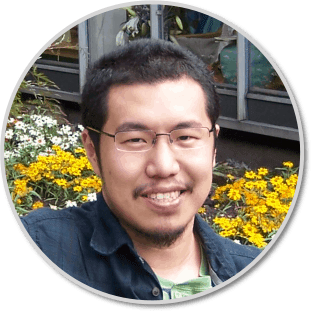 Hi, I'm Yan. I'm an AWS Serverless Hero and the author of Production-Ready Serverless.
I specialise in rapidly transitioning teams to serverless and building production-ready services on AWS.
Are you struggling with serverless or need guidance on best practices? Do you want someone to review your architecture and help you avoid costly mistakes down the line? Whatever the case, I'm here to help.
---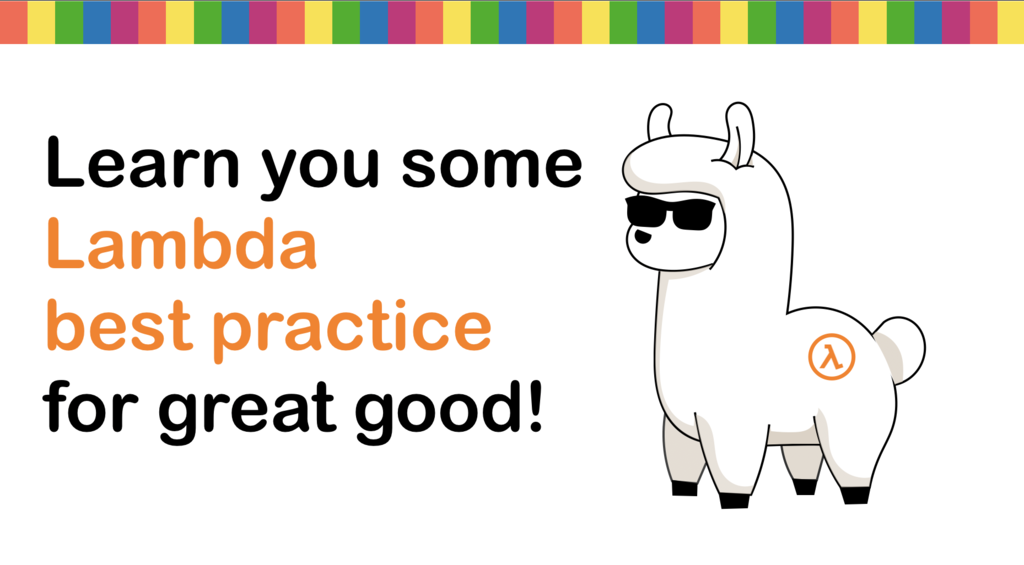 Check out my new course, Learn you some Lambda best practice for great good! In this course, you will learn best practices for working with AWS Lambda in terms of performance, cost, security, scalability, resilience and observability. Enrol now and enjoy a special preorder price of £9.99 (~$13).
---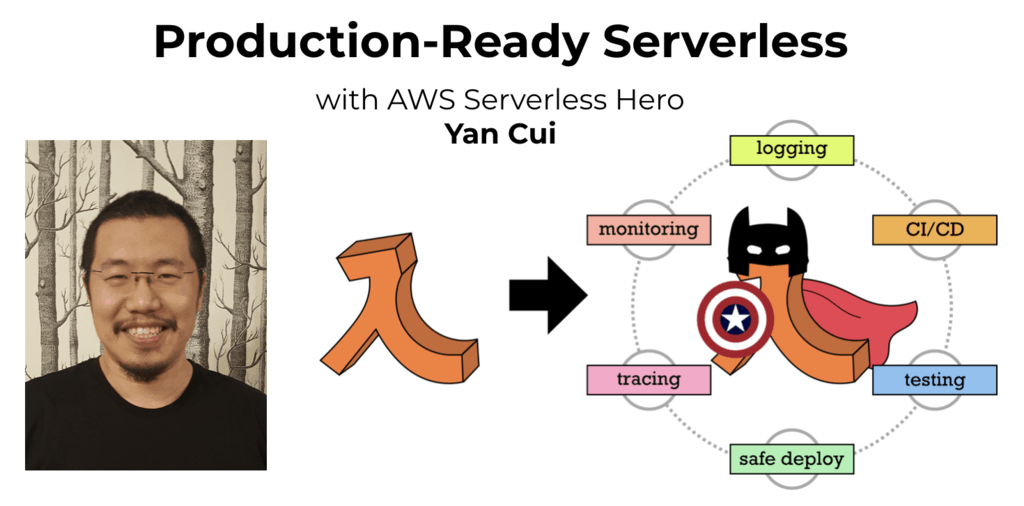 Are you working with Serverless and looking for expert training to level-up your skills? Or are you looking for a solid foundation to start from? Look no further, register for my Production-Ready Serverless workshop to learn how to build production-grade Serverless applications!
---
Further reading
Here is a complete list of all my posts on serverless and AWS Lambda. In the meantime, here are a few of my most popular blog posts.