DISCLAIMER : as always, you should bench­mark against your pay­load and use case, the bench­mark num­bers I have pro­duced here is unlikely to be rep­re­sen­ta­tive of your use cases and nei­ther is any­body else's bench­mark numbers.
You can use the sim­ple test har­ness I cre­ated and see these exam­ple code to bench­mark against your par­tic­u­lar payload.
I recently added MS Bond to my benchmark and found some interesting numbers, which prompted a question on their repo.
Adam Sapek explained that the slow serialization speed I was seeing was down to the default buffer size being 64KB which is not suitable for the payload I was testing with.
Adjusting the buffer size to 256 bytes resulting in some pretty amazing result: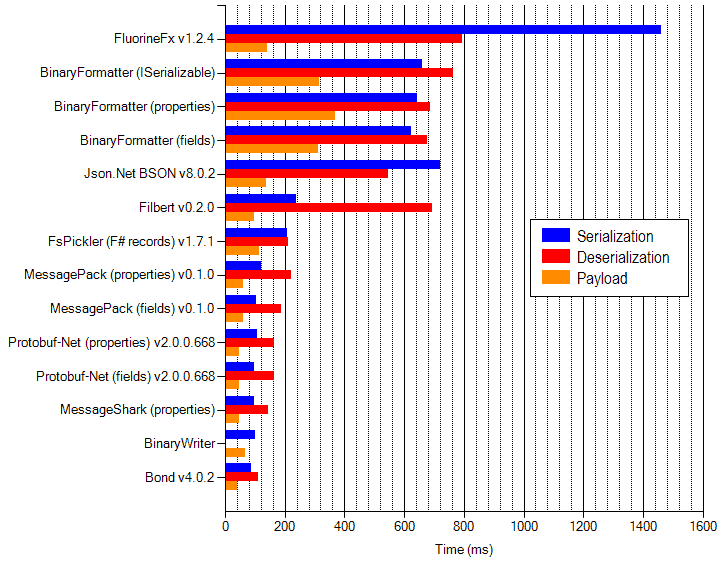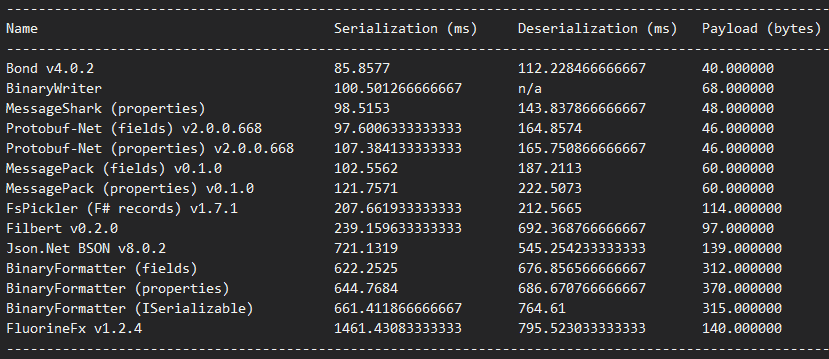 Fastest serialization & deserialization, and smallest payload.
Wow.
Have a look at the performance tuning guide, there's quite a few tweaks you can do to improve performance further but it'll depend on your payload.