Problem
The following iterative sequence is defined for the set of positive integers:

n –> n/2 (n is even)

n –> 3n + 1 (n is odd)

Using the rule above and starting with 13, we generate the following sequence:

13 –> 40 –> 20 –> 10 –> 5 –> 16 –> 8 –> 4 –> 2 –> 1

It can be seen that this sequence (starting at 13 and finishing at 1) contains 10 terms. Although it has not been proved yet (Collatz Problem), it is thought that all starting numbers finish at 1.

Which starting number, under one million, produces the longest chain?

NOTE: Once the chain starts the terms are allowed to go above one million.
Solution

let nextNumber n = if n%2L = 0L then n/2L else 3L*n+1L

let findSequenceLength n =
    let mutable count = 1L
    let mutable current = n

    while current > 1L do
        current <- nextNumber current
        count <- count + 1L
    count

let longestSeq = &#91;1L..999999L&#93; |> Seq.maxBy findSequenceLength

Having played around with several other approaches, I finally settled down on this solution though I had to use mutable variables in a while loop which is somewhat dissatisfying but it performs quite a bit better than the more functional approach.
As you probably know already, in F# everything is immutable by default and to make a mutable variable you have to mark the variable with the mutable keyword. To assign a value to a mutable variable you need to use the <- operator.
Anyways, the above code is fairly simple, with the findSequenceLength function doing the bulk of the work and returns the number of elements in a sequence using a while loop. It can be equally be written using a more functional (but slower) approach but building the sequence with Seq.unfold and counting the length of the sequence

// the sequence returned by Seq.unfold does not include 1, so for completeness sake, add 1 to the length
let findSequenceLength n = Seq.length(Seq.unfold (fun x -> if x = 1L then None else Some(x, nextNumber x)) n) + 1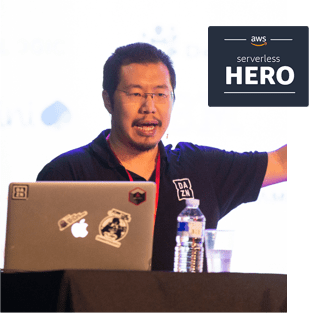 Yan Cui
I'm an AWS Serverless Hero and the author of Production-Ready Serverless. I have run production workload at scale in AWS for nearly 10 years and I have been an architect or principal engineer with a variety of industries ranging from banking, e-commerce, sports streaming to mobile gaming. I currently work as an independent consultant focused on AWS and serverless.
You can contact me via Email, Twitter and LinkedIn.
---
Further reading
Here is a complete list of all my posts on serverless and AWS Lambda. In the meantime, here are a few of my most popular blog posts.