Note: don't forget to check out the Benchmarks page to see the latest round up of binary and JSON serializers.
Since my last round of benchmarks on binary serializers, there's a new player in town – MessageShark, which at the time of this writing does not support serialization of fields, but offers comparable speed and payload to protobuf-net.
Using the same test objects, here's how MessageShark compares to the other binary serializers: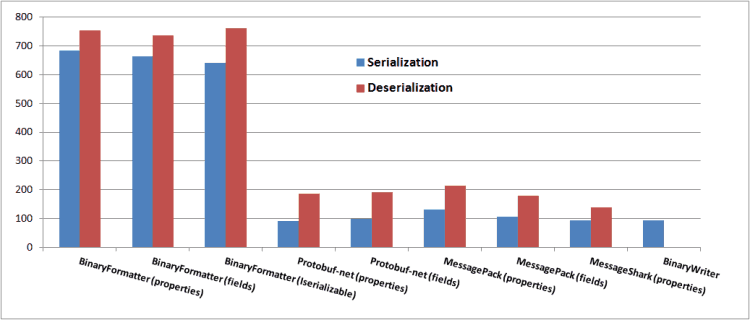 It's early days for MessageShark but the signs are good, comparable serialization speed with protobuf-net and a noticeably faster deserialization speed, definitely one to keep an eye out for!