You can become a serverless blackbelt. Enrol to my 4-week online workshop Production-Ready Serverless and gain hands-on experience building something from scratch using serverless technologies. At the end of the workshop, you should have a broader view of the challenges you will face as your serverless architecture matures and expands. You should also have a firm grasp on when serverless is a good fit for your system as well as common pitfalls you need to avoid. Sign up now and get 15% discount with the code yanprs15!
Whilst searching for an elegant solution to apply string interning across a large number of classes (we're talking about hundreds of classes here..) it dawned on me that I can achieve this with ease using PostSharp's LocationInterceptionAspect. All I needed was something along the lines of:
You can apply this attribute to a class or even a whole assembly and it'll ensure every piece of string constructed is interned, including string properties and fields defined by its subclass, which is exactly what I was after.
For example, take this trivial piece of code: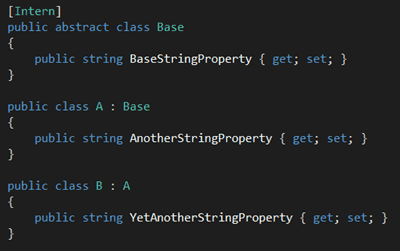 If you inspect the compiled code for the Base class in ILSpy you will see something along the lines of: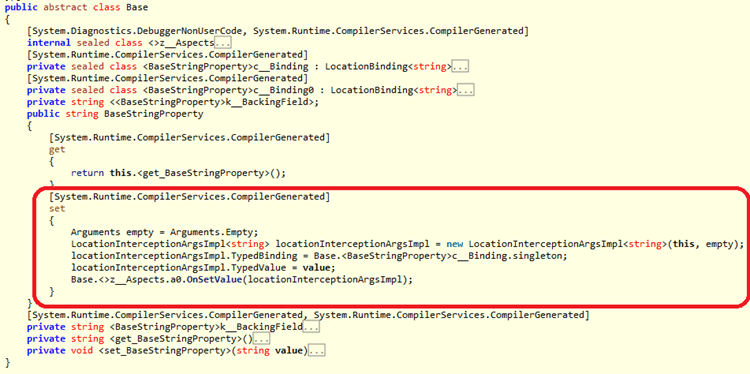 notice how the setter for BaseStringProperty has been modified to invoke the OnSetValue method defined in our aspect above as opposed to the setter method. In this case, it'll call the String.Intern method to retrieve a reference to an interned instance of the string and set the property to that reference.
For more details on PostSharp's interception aspects, I recommend reading Dustin Davis's excellent posts on the topic:
PostSharp Principles: Day 7 Interception Aspects – Part 1
PostSharp Principles: Day 8 Interception Aspects – Part 2
As we've specified the multicast inheritance behaviour to multicast the attribute to members of the children of the original element, the string properties defined in both A and B classes are also subject to the same string interning treatment without us having to explicitly apply the InternAttribute on them: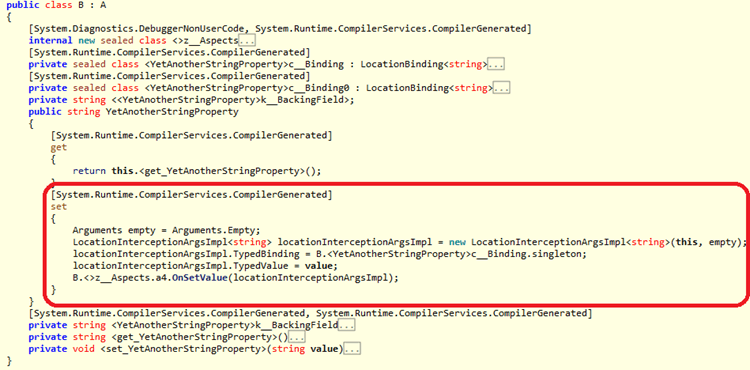 F# Compatible
What's more, this attribute also works with F# types too, including record and discriminated unions types. Take for instance: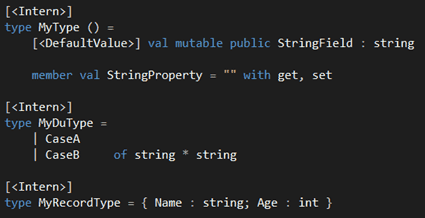 If you look at the generated C# code for the discriminated union type, the internal MyDuType.CaseB type would look something like the following: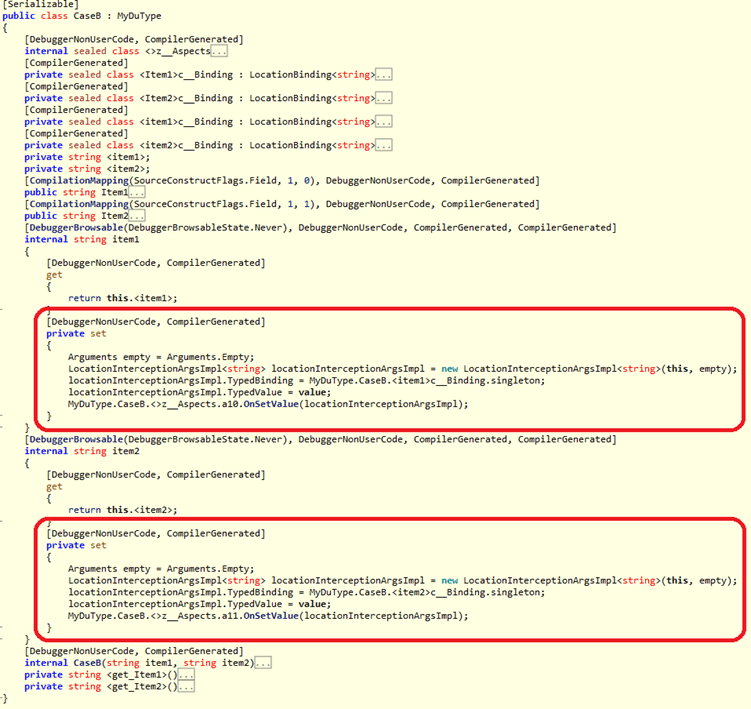 notice how the two internal item1 and item2 properties's setter methods have been modified in much the same way as the C# examples above? The public Item1 and Item2 properties are read-only and get their values from the internal properties instead.
Indeed, when a new instance of the CaseB type is constructed, it is the internal properties whose values are initialized:

Finally, let's look at the record type, which interestingly also defines a non-string field: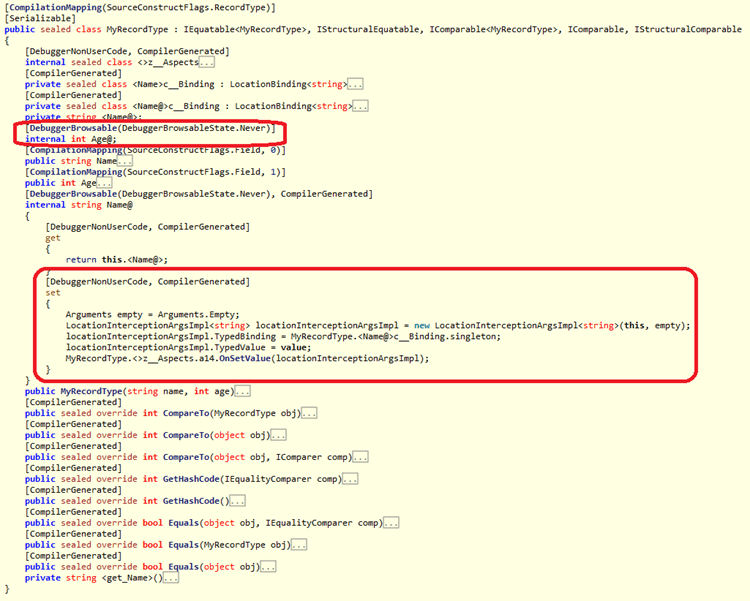 because we have specified that the InternAttribute should only be applied to properties or fields of type string (via the CompileTimeValidate method which is executed as part of the post-compilation weaving process as opposed to runtime), so the internal representation of the Age field is left unaltered.
The Name field, however, being of string type, was subject to the same transformation as all our other examples.
I hope this little attribute can prove to be useful to you too, it has certainly saved me from an unbearable amount of grunt work!
Subscribe to my newsletter
---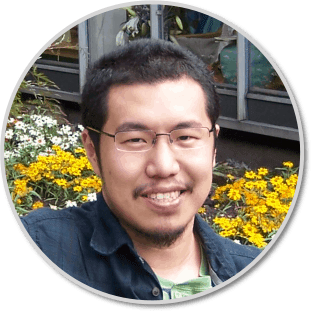 Hi, I'm Yan. I'm an AWS Serverless Hero and I help companies go faster for less by adopting serverless technologies successfully.
Are you struggling with serverless or need guidance on best practices? Do you want someone to review your architecture and help you avoid costly mistakes down the line? Whatever the case, I'm here to help.
---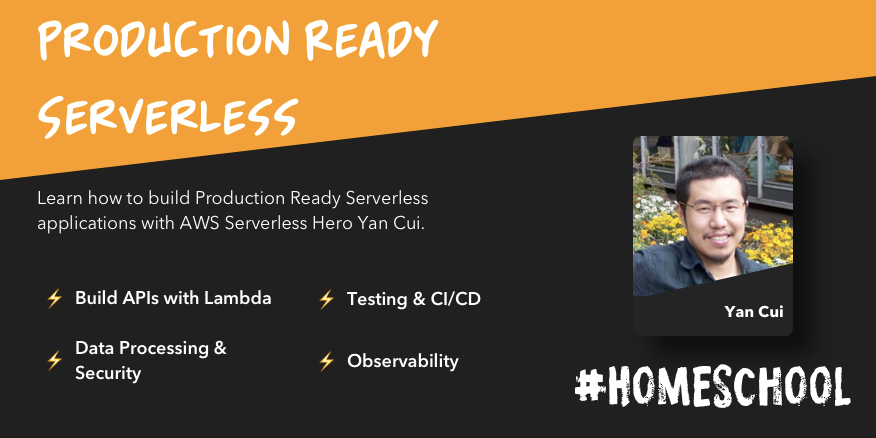 Skill up your serverless game with this hands-on workshop.
My 4-week Production-Ready Serverless online workshop is back!
This course takes you through building a production-ready serverless web application from testing, deployment, security, all the way through to observability. The motivation for this course is to give you hands-on experience building something with serverless technologies while giving you a broader view of the challenges you will face as the architecture matures and expands.
We will start at the basics and give you a firm introduction to Lambda and all the relevant concepts and service features (including the latest announcements in 2020). And then gradually ramping up and cover a wide array of topics such as API security, testing strategies, CI/CD, secret management, and operational best practices for monitoring and troubleshooting.
If you enrol now you can also get 15% OFF with the promo code "yanprs15".
---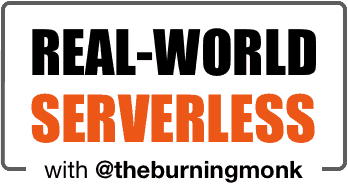 Check out my new podcast Real-World Serverless where I talk with engineers who are building amazing things with serverless technologies and discuss the real-world use cases and challenges they face. If you're interested in what people are actually doing with serverless and what it's really like to be working with serverless day-to-day, then this is the podcast for you.
---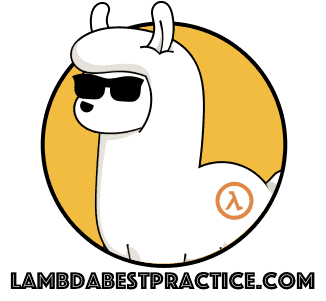 Check out my new course, Learn you some Lambda best practice for great good! In this course, you will learn best practices for working with AWS Lambda in terms of performance, cost, security, scalability, resilience and observability. We will also cover latest features from re:Invent 2019 such as Provisioned Concurrency and Lambda Destinations. Enrol now and start learning!
---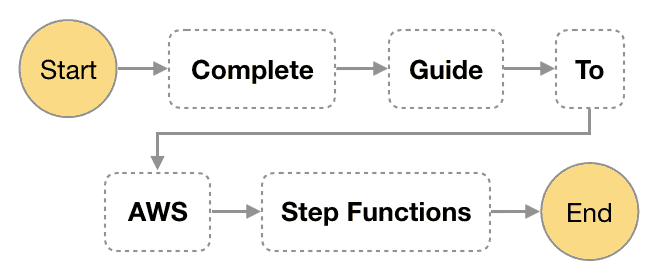 Check out my video course, Complete Guide to AWS Step Functions. In this course, we'll cover everything you need to know to use AWS Step Functions service effectively. There is something for everyone from beginners to more advanced users looking for design patterns and best practices. Enrol now and start learning!
---
Further reading
Here is a complete list of all my posts on serverless and AWS Lambda. In the meantime, here are a few of my most popular blog posts.