Hi, just a quick note to mention that I'll be talking to Community for F# on the 14th May at 11AM PDT about our experience of building an MMORPG, some of the challenges we face along the way and how F# helps us solve some of these problems.
You can register for the event here.
Hope to see you there!
p.s. here is some of the things that have been happening in Here Be Monsters so far, feel free to come join us in the game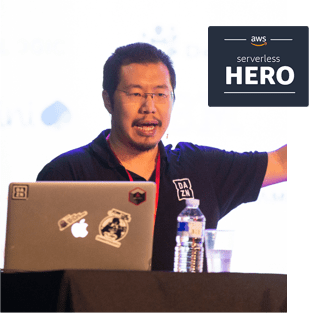 Yan Cui
I'm an AWS Serverless Hero and the author of Production-Ready Serverless. I have run production workload at scale in AWS for nearly 10 years and I have been an architect or principal engineer with a variety of industries ranging from banking, e-commerce, sports streaming to mobile gaming. I currently work as an independent consultant focused on AWS and serverless.
You can contact me via Email, Twitter and LinkedIn.
---
Further reading
Here is a complete list of all my posts on serverless and AWS Lambda. In the meantime, here are a few of my most popular blog posts.