Presently sponsored by Serverless Guru:
Your guide to cloud excellence, helping you every step of your serverless journey, including team training, pattern development, mass service migrations, architecting, and developing new solutions.
Speak to a Guru today
.
Series:
Dragon Curve (this)
Last time out we imple­mented the Sierpinski Triangle exam­ple from the L-System wikipedia page. Now, let's con­tinue our jour­ney and see how we can imple­ment the (rather impressive sounding) Dragon Curve exam­ple in Elm.
Example 6 : Dragon Curve
First, let's define our L-System:

Again, thanks to the work we did in Part 4, our work here is rather simple: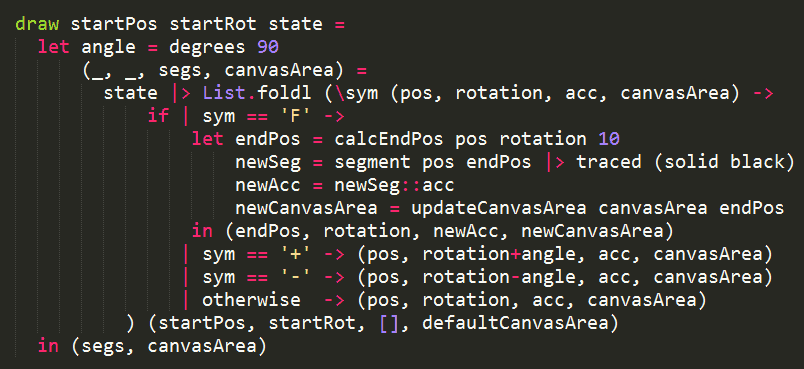 which is a pretty straight translation of:
'F' : draw forward
'–' : turn left 90 degrees
'+' : turn right 90 degrees
'X' and 'Y' : ignore
Unlike the other L-Systems, this one grows much slower and as it slows it does make a nice picture!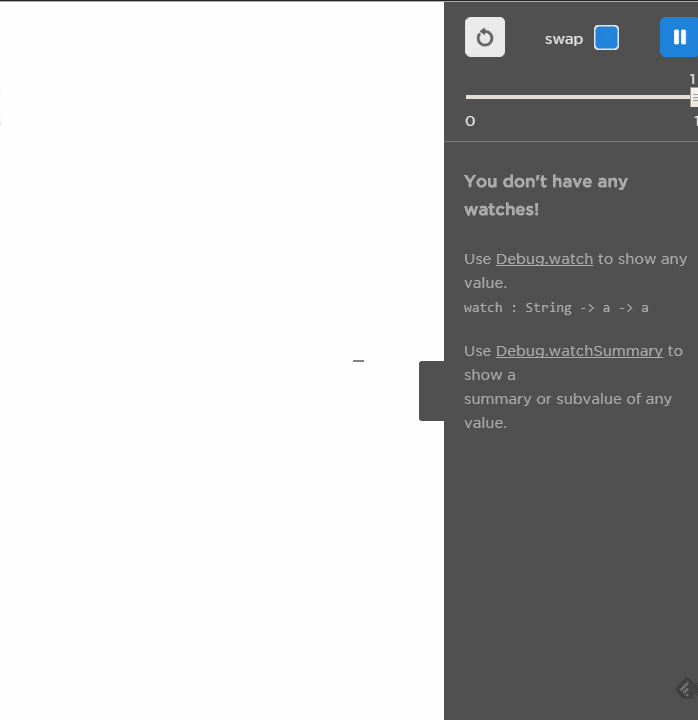 Live Demo (here)
Use LEFT and RIGHT arrow keys to evolve/devolve the L-System.
Source Code (here)
Next : Fractal Plant
Links