Series:
Frac­tal Plant (this)
Last time out we imple­mented the Drag­on Curve exam­ple from the L-Sys­tem wikipedia page. Now, we're final­ly at the end of our jour­ney, let's see how we can imple­ment the Frac­tal Plant exam­ple in Elm.
Example 7 : Fractal Plant
Let's start by defin­ing our L-Sys­tem:

What's inter­est­ing about the Frac­tal Plant is that it com­bines ele­ments from Pythago­ras Tree (the use of a stack) and oth­er L-Sys­tems we looked at recent­ly.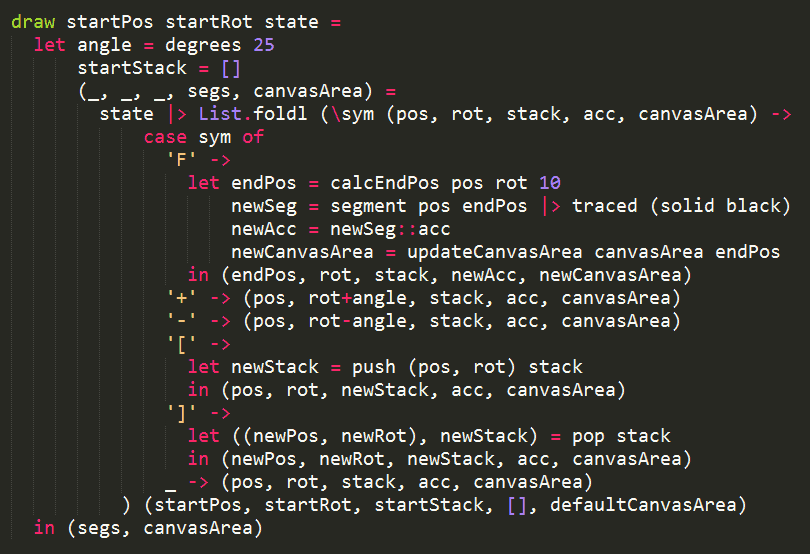 Here's how it looks, by gen 7 the plant looks pret­ty good!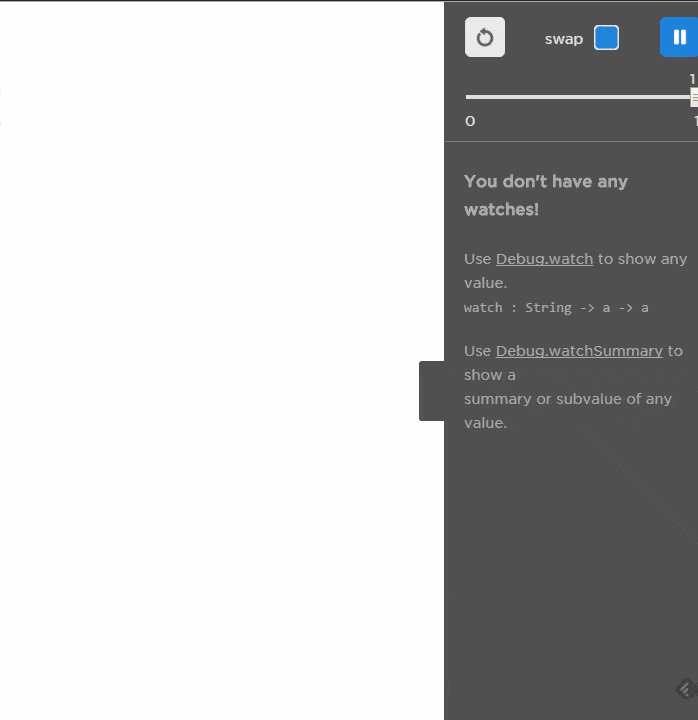 In fact, with the imple­men­ta­tion we end­ed up with, we can use it to sup­port any num­ber of L-Sys­tems so long:
'

F' is the only sym­bol that means "draw for­ward"
we can pro­gram­mat­i­cal­ly change the angle for '–' and '+' (easy!)
with that, let's take a cou­ple of the exam­ples from LSys­tem­Bot's tweets and see them in action!
Example 7.1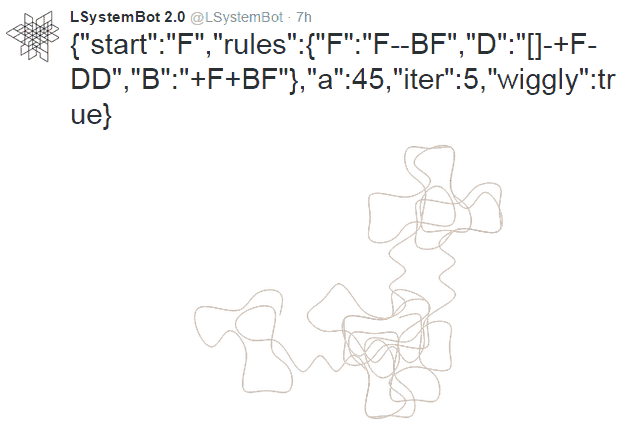 Example 7.2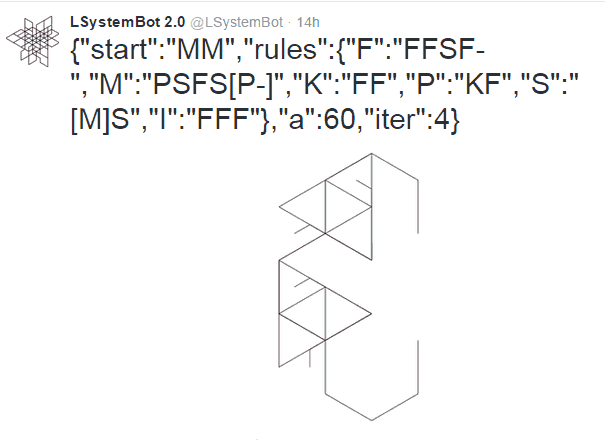 Example 7.3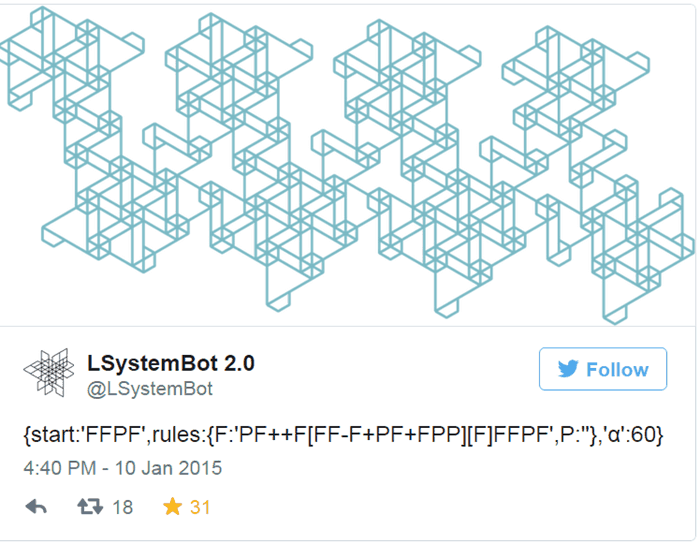 So that's it guys, hope you've enjoyed this series! Please let me know via the com­ments if you like to see more mini-series like this one.
Live Demo (here)
Use LEFT and RIGHT arrow keys to evolve/devolve the L-Sys­tem.
Source Code (here)
Links